There is so much talk these days in Singapore about what's the best diet. Or maybe there's always been talk about what's the best diet, it's just that the diets themselves have changed! It used to be Vegetarian, Atkins, Weight Watchers and Low Fat. It's now Vegan, Paleo, Low Carb and Keto. We often get asked which one is best and to which we always 'helpfully' answer either, "it depends" or "none" or "all of the above"!
Dogma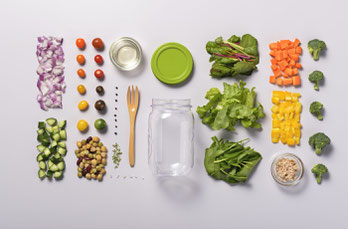 As humans we love black and white answers and it makes it so much easier to live our lives by sticking to our dogmas than to have to get in touch with ourselves and open up to variability. If we look at it from a religious perspective, only about 5% of the world are agnostic whereas the other 95% are religious or atheist (either way they have a very fixed opinion about what to believe in whether that's something or nothing). Living is more comfortable having a firm belief in something, it's something less to worry about. The same applies to diet - give me the diet I can stick to and the rules to follow and that'll make life much simpler. But what if it's not the right one!
Popular Diets
So, let's start off by looking at a few diets first and how they differ from each other by looking at the food group restrictions within each diet.
Food Type
Standard
Low Fat
Vegan
Paleo
Low Carb
or Keto
Meat
⚪
lean
 
⚪
⚪
Fish
⚪
⚪
 
⚪
⚪
Dairy
⚪
lean
 
 
⚪
Sweeteners
⚪
⚪
⚪
 
 
Fats & Oils
⚪
polyun-
saturated
⚪
⚪
⚪
Herbs & Spices
⚪
⚪
⚪
⚪
⚪
Fruit
⚪
⚪
⚪
⚪
 
Grains
⚪
⚪
⚪
 
 
Nuts & Seeds
⚪
⚪
⚪
⚪
⚪
Tubers
⚪
⚪
⚪
⚪
 
Beans & Legumes
⚪
⚪
⚪
 
⚪
Greens and Root Veg
⚪
⚪
⚪
⚪
⚪
So, as we can see, the main difference between these diets is that they eliminate certain food groups. Vegan diets eliminate everything to do with animals, vegetarians (not included here) are similar but include milk and eggs, the paleo crowd eliminate any new foods consumed post the agricultural revolution (dairy, sweeteners, grains and legumes). Low fat, which has been the most popular in the West since WWII aims for lean cuts of meat and low fat dairy and favours polyunsaturated fats from oils rather than saturated fats. And the low carb and ketogenic group eliminates anything that's high on the glycemic index (sweeteners, fruit, grains and tubers such as potatoes). Is it correct to eliminate an entire food group in order to maintain peak health, happiness and longevity?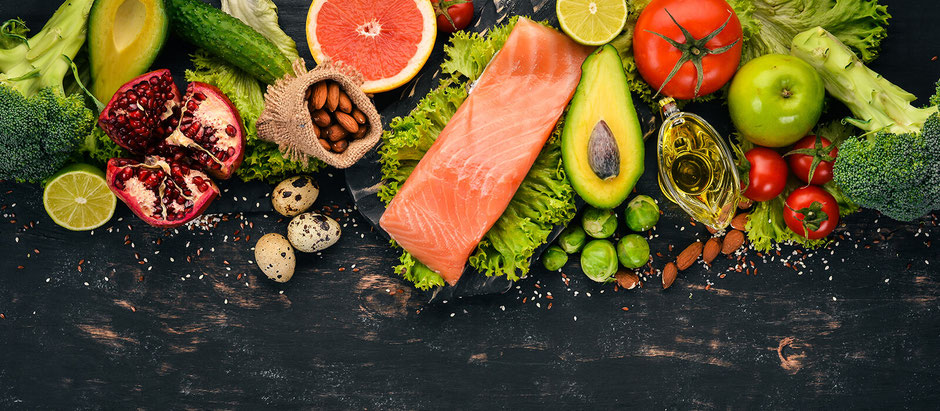 Certainly there are many people around the world that have done well on a Paleo diet. But does it make sense to not eat foods that we have been eating for thousands of years such as grains and beans? Likewise for veganism, we've been consuming meat/fish for hundreds of thousands if not millions of years. I know evolution is a frustratingly slow process but one would have thought we would have genetically adapted to benefit from a bit of rib eye here and there by now! Low fat has been the main paradigm for the West for decades which doesn't seem to have worked very well considering we have record numbers of people with chronic diseases despite consuming semi skimmed milk, low fat yogurts, margarine instead of butter, polyunsaturated vegetable oils and chicken breast. And now low carbohydrate and ketogenic diets are the next thing, possibly as a backlash to the 40 year failed experiment of attempting to get the entire planet on a high refined carb diet resulting in record numbers of obese and diabetic people. There doesn't seem to be a clear solution here. Maybe we're looking at things from the wrong angle so let's try a different approach.
The Blue Zones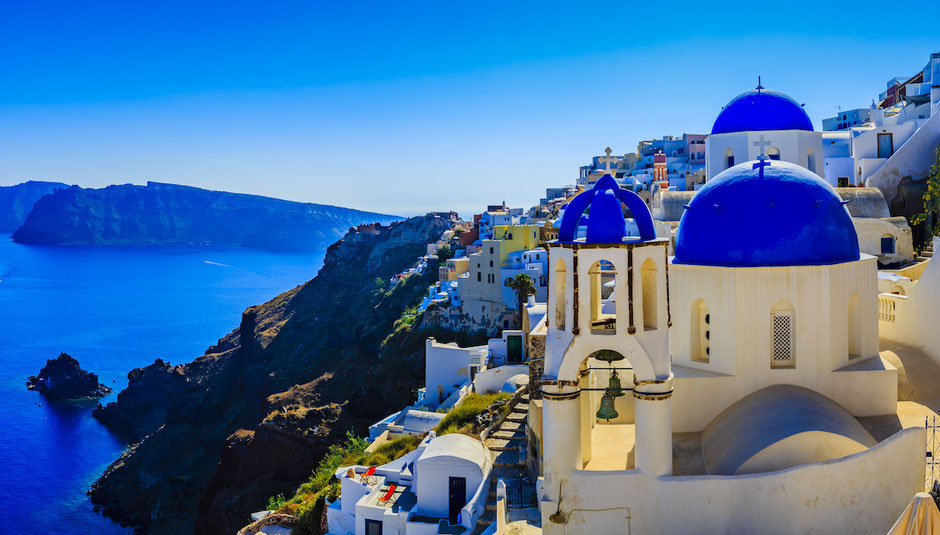 Rather than going back 10,000 years to a paleo diet pre-agricultural revolution let's look at some of our more recent healthy ancestors. Dan Buettner studied several peoples around the world that have exceptionally good health and live to a ripe old age that he published in a 2005 National Geographic magazine cover story called, "The Secrets of a Long Life". The five peoples he covered were the:
Okinawans from Japan
Sardinians from Italy
Nicoyans from Costa Rica
Icarians from Greece
Seventh-day Adventists from Loma Linda, California
Let's add them to the chart and see what we get.
Food Type
Okinawa
Sardinia
Nicoya
Icaria
Seventh-
day
Adventist
Meat
⚪
⚪
⚪
⚪
some
Fish
⚪
⚪
⚪
⚪
⚪
Dairy
 
⚪
⚪
⚪
⚪
Sweeteners
 
⚪
⚪
⚪
⚪
Fats & Oils
 
⚪
⚪
⚪
⚪
Herbs & Spices
⚪
⚪
⚪
⚪
⚪
Fruit
⚪
⚪
⚪
⚪
⚪
Grains
⚪
⚪
⚪
⚪
⚪
Nuts & Seeds
⚪
⚪
⚪
⚪
⚪
Tubers
⚪
⚪
⚪
⚪
⚪
Beans & Legumes
⚪
⚪
⚪
⚪
⚪
Greens and Root Veg
⚪
⚪
⚪
⚪
⚪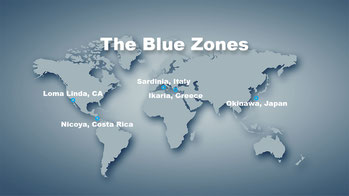 It appears these centenarians ate the same foods as most of us do in the modern developed world (apart from the Okinawans who ate no dairy, added sweeteners or oils). But these people demonstrated markedly low rates of obesity, cardiovascular diseases, neurodegenerative diseases and cancers, so what are they doing different? Well we know that the Seventh-day Adventists[1] from Loma Linda in California ate a largely plant based diet and 35% are vegetarian or vegan. However, the Okinawans have been breeding and eating black pork for 7,000 years[2] but eat virtually no dairy[3]. The Sardinians get almost 50% of their calories from grains[4] whereas the Nicoyans of Costa Rica consume 25% dairy[5]. So, whilst they all consumed a little of all the food types covered, the variability within them was really diverse. So how does this help us design a perfect diet? I'm not sure that it does!
Weston A. Price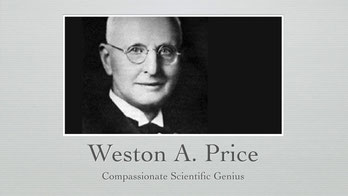 Maybe the answer lies if we go a little further back to the 1930s and look at the findings from a chap called Weston A. Price. Weston Price was a dentist cum anthropologist who travelled around the world, almost 100 years ago, visiting various tribes who had been untouched by modern civilisation. He went to Switzerland, Outer Hebrides, Alaska, Canada, Melanesia, Polynesia, Africa, Australia, Torres, Strait, New Zealand, Peru, Andes and United States. In fact, he visited 495 tribes in total, over several years and documented their health status, both when they were living in their tribes, and then when their brothers and sisters moved to towns and cities started consuming more modern foods.
The Swiss of the Loetschental Valley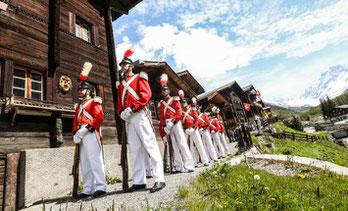 For example, he visited the Swiss in the Loetschental Valley who had no roads leading into their village from Zurich, Geneve or any other towns or cities. A completely isolated village. They were all super tall, never got sick, had zero cavities or crooked teeth with wide faces, strong jaws and no one was obese. They lived off the land including foods such as raw milk from alpine cows, raw cheese, raw butter, sourdough bread, vegetables, some meat and bone broth. However, when the young men of the village moved to Swiss towns and changed their diet to start consuming white sugar, white flour, pastries, jams, jellies, canned condensed milk, canned foods and vegetable oils they started developing cavities, crooked teeth, narrower faces and their health started to decline.
African Tribes
Likewise, Weston Price visited various tribes in Africa, the cradle of civilisation, that could be loosely grouped into three types:
Herders who lived off of milk, meat, blood with varying amounts of vegetables and fruit, a more carnivorous diet.
Hunters who ate a more balanced diet of meat, fish, liver, lots of vegetables, fruits and grains. And finally, farmers who ate more sweet potatoes, corn, beans, bananas, millet and mainly a plant based diet. All 3 groups were super healthy with only the farmers having slightly more cavities than the other groups and not quite as strong or well built. None of them had the diseases of modern society such as obesity, cardiovascular diseases, neurodegenerative diseases and cancers and they died mostly from accidents, warfare and infectious disease rather than chronic diseases.

The Aborigines
As with the Africans, the Aborigines of Australia also had quite a varied diet from a macronutrient perspective. In fact, Weston Price found the mainland Aborigines ate a diet that consisted of 90% plants and only 10% animals, whereas the Aborigines of the coastal regions ate a diet closer to 90% shellfish and seafood and only 10% plants. Of course, neither group had any health problems until they moved to towns and switched to a diet containing of far more processed foods, sugars, jams, canned foods and alcohol.
So lets add these into the table and see what we have compared with a modern omnivorous diet.
Food Type

Standard Diet

100 year old tribes

(civilised and uncivilised)

Meat
⚪
⚪
Fish
⚪
⚪
Dairy
⚪
⚪
Sweeteners
⚪
 
Fats & Oils
⚪
⚪
Herbs & Spices
⚪
⚪
Fruit
⚪
⚪
Grains
⚪
⚪
Nuts & Seeds
⚪
⚪
Tubers
⚪
⚪
Beans & Legumes
⚪
⚪
Greens and Root Veg
⚪
⚪
The only difference is the added sweeteners! So, what's the problem? It's the framework that's what. It's obviously not the proportion of different types of foods that contribute to good health and longevity, or even the absence of complete groups such as meat or grains, but the quality within each group that really counts. For example…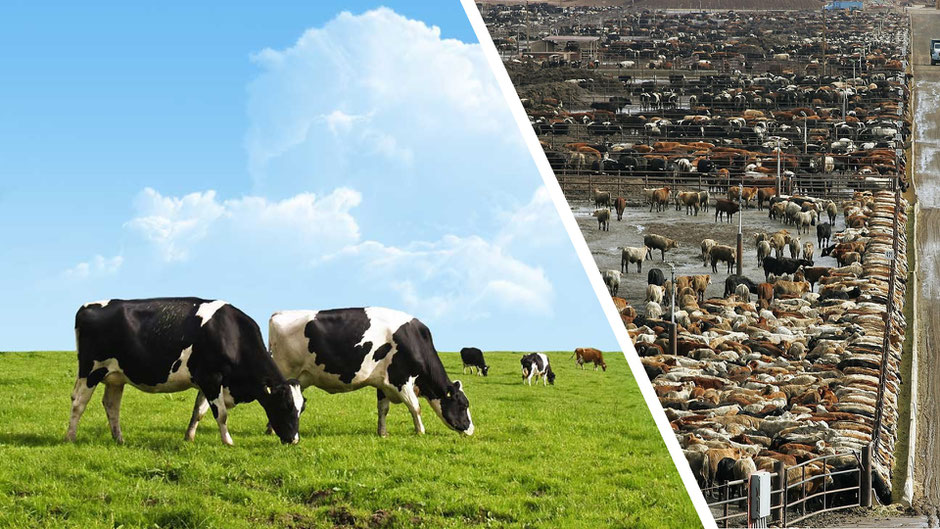 Meat, fish and dairy
The herders of Africa were not eating factory farmed beef, pumped full of drugs, from an American feed lot but they were consuming free roaming cattle that ate a natural herbivore diet of grasses and shrubs. The Aborigines from the coastal regions of Australia were not consuming salmon reared in cramped pens, covered in lice, stressed and eating GMO soy but they were consuming freshly caught seafood straight from the ocean. The Swiss of the Loetschental valley did not pasteurise and homogenise their milk but drank it raw and straight from the cow (who also ate grass) or fermented as cheese.
Grains, beans, nuts and seeds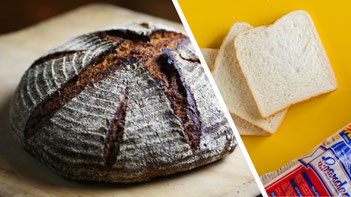 And the Swiss bread was always fermented and soured as was all bread in Europe prior to the invention of industrial steel rolling mills to create white flour. In fact, all cultures that consumed grains soaked and fermented their grains to reduce the antinutrients (as we explained in the boxed text in this article after a visit to Singapore's Jurong Bird Park) and increase the bioavailability of the nutrients. The Ethiopians make their traditional flat bread, Injera, by fermenting teff flour; the Scots of the Outer Hebrides by soaking their oats for a up to a week; Indians mix soaked and fermented rice and lentil flour to make Idlys.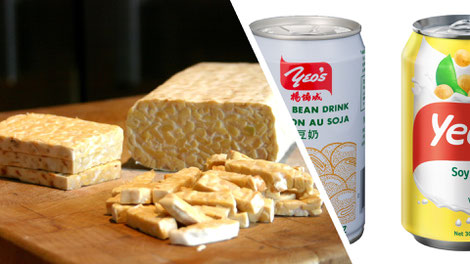 The same applies to beans. Indonesian's soak and ferment their soy beans to make tempeh and oncom; the Japanese also prepare soy to make natto and miso and in many other parts of Asia they have a variety of fermented bean curd products. They didn't just do this for fun, "I know I'll soak, sprout and ferment these beans for 7 days requiring hours of manual work because I like the hard work and the stinky food end product." There was serious health reasons, reducing antinutrients and increasing bioavailability, behind the fermentation of beans that through industrialisation and losing touch with our bodies we have forgotten to the detriment of our health.
Veggies
All fruits and veggies were non GMO, organic and containing no industrial chemical fertilisers, pesticides, fungicides, rodenticides, insecticides and herbicides.
Added stuff
Herbs and spices would have been fresh, organic and not dried and mouldy. White sugar was absent from any of the 495 tribes that Weston A. Price visited and virtually absent from Dan Buettner's Blue Zones. And no one was adding polyunsaturated vegetable oils to their diet that under a microscope more closely resemble plastic at a molecular level than a food (see this you tube clip with New York Oncologist Dr. Thomas Lodi on why it's more dangerous to eat fried foods than to smoke cigarettes).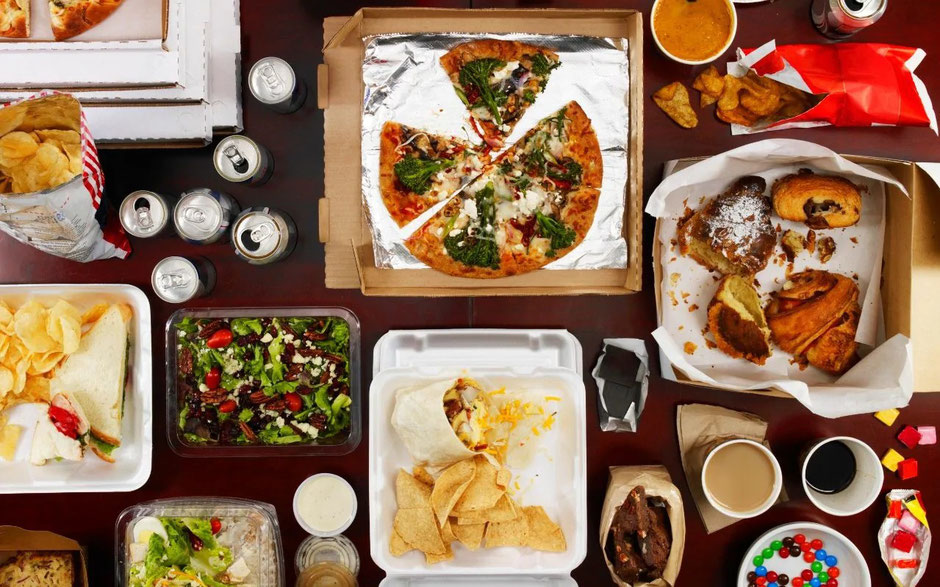 Our modern diet
Let's change our table headers a little to reflect more accurately what a modern standard western diet actually looks like.
| | | | |
| --- | --- | --- | --- |
| Food Type |   | Modern Food Type | Notes |
| Meat | > | Commercial Meat | antibiotics, growth hormones, drugs, unnatural diet of mouldy grain, captivity, little sunlight |
| Fish | > | Farmed Fish | PCBs, organic pollutants, PBDEs, antibiotics, dyes, fed GMO soy |
| Dairy | > | Commercial Dairy | pasteurised, homogenised, milk from sick animals (see commercial meat section) |
| Sweeteners | > | Modern Sweeteners | sugar, jam, juices, sweetened drinks, artificial sweeteners, cakes, sweets, biscuits |
| Fats & Oils | > | Vegetable Seed Oils | refined vegetable seed oils (sunflower, canola, safflower), trans fats |
| Herbs & Spices | > | Dried Herbs & Spices | mouldy, non organic dried herbs and spices |
| Fruit | > | GMO Fruits | GMO = higher levels of allergens, toxins, carcinogens and anti-nutrients + also see tubers/veggies |
| Grains | > | Unprepared Grains | less bioavailable, more antinutrients (enzyme inhibitors, phytates, gluten, gliadin, mould) |
| Nuts & Seeds | > | Unprepared Nuts & Seeds | less bioavailable, more antinutrients (enzyme inhibitors, phytates) |
| Tubers | > | Non Organic Tubers | industrial chemical fertilisers, pesticides, fungicides, rodenticides, insecticides, herbicides and GMO |
| Beans & Legumes | > | Unprepared Legumes & Beans | less bioavailable, more antinutrients (enzyme inhibitors, phytates, lectins), GMO + see tubers/veggies |
| Greens and Root Veg | > | Non Organic Greens & Root Veg | industrial chemical fertilisers, pesticides, fungicides, rodenticides, insecticides and herbicides |
This is far more reflective of what the majority of our modern diet consists of. For example in the United States only 3% of beef is grass fed and only 1.4% of the world's crops are organic[6]. Now let's add back in our 5 Blue Zones and 500 Weston A. Price tribes and see what we have.
Modern Food Type
Standard
Okinawa
Sardinia
Nicoya
Icaria
Seventh-
day
Adventist

500

Weston

Price

Tribes

Commercial Meat
⚪
❌
❌
❌
❌
❌
❌
Farmed Fish
⚪
❌
❌
❌
❌
❌
❌
Commercial Dairy
⚪
❌
❌
❌
❌
❌
❌
Modern Sweeteners
⚪
❌
❌
❌
❌
❌
❌
Vegetable Seed Oils
⚪
❌
❌
❌
❌
❌
❌
Dried Herbs & Spices
⚪
❌
❌
❌
❌
❌
❌
GMO Fruits
⚪
❌
❌
❌
❌
❌
❌
Unprepared Grains
⚪
❌
❌
❌
❌
❌
❌
Unprepared Nuts & Seeds
⚪
❌
❌
❌
❌
❌
❌
Non Organic Tubers
⚪
❌
❌
❌
❌
❌
❌
Unprepared Legumes & Beans
⚪
❌
❌
❌
❌
❌
❌
Non Organic Greens & Root Veg
⚪
❌
❌
❌
❌
❌
❌
It's not about what they ate but what they didn't eat! We can clearly see the main problem with the current paradigm for analysing diets is that rather than looking at what types of food we should be eating we should be looking at the quality of the food consumed and not the type of food at all. Modern food created in factories by men in lab coats is never going to trump mother nature no matter how much governments, the media and big business would like it to be. So the real takeaway from this is that you can massively increase your health, happiness and longevity by ignoring any given diet and just selecting much better quality produce and preparation methods for everything that you do consume. Whether you're heading out to an organic restaurant or shopping and cooking at home there are many great options for grass fed beef, wild caught fish and organic produce in Singapore which are going to yield far better results than just removing an entire food group but still making poor choices in the remaining ones.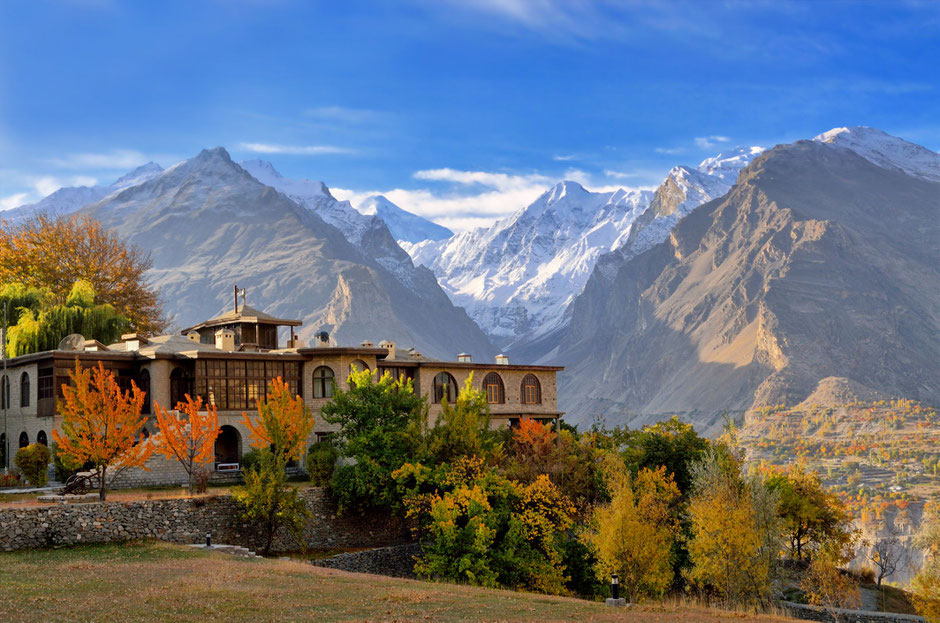 Conclusion
Of course there is a lot more to take into consideration than just quality when looking at personalising a diet for you. It's really a 4 step process that looks like this:
Science: what does the science say about this particular food, that particular food and what is the quality of the research like behind the science (often it's poor). This can give us a broad range of beneficial and detrimental foods for you 
Ancestral: largely what we've discussed today. What made our ancestors thrive and remain disease free. What about your specific ancestors? What did they eat? How long did they live? Were they healthy, happy and drug free all the way through their golden years? How do you genes determine your biological individuality?
Personalisation: do you have any food allergies, food intolerances, problem foods or any food cravings and why? What's convenient, what's your budget, what's practical? How does your environment and stress affect your eating habits?
Common Sense: vitally important and largely overlooked. For example If you can't verbally pronounce what's on the packet do you think it's good for you!? What does your gut intuition tell you?
It's this 4 step process that our Nutrition and Lifestyle Coaches apply to every aspect of life, and not just nutrition and Primal Pattern Diet TypingTM, whether's it's looking at sleep habits, movement and exercise, stress or sunlight exposure. Try it on for yourself the next time you go to the supermarket and put that bottle of canola oil into your super market trolley. What does the (latest) science say about this stuff? Did our ancestors consume it? How do I feel, personally, when I consume a lot of this? And what is my gut intuition, my common sense radar, telling me?
To your Health, Happiness and Longevity,
The Levitise Team
P.S. If you love this blog post then do check out our fortnightly newsletter where you'll get the freshest content on health, nutrition and fitness delivered straight to your inbox. Don't miss out and sign up here with just your name and email.
---