This Singapore healthy shopping food guide has been put together after much travel up and down the island visiting farms and dairies in Kranji, delis in the East Coast, butchers in the West and supermarkets and specialist shops all over the island. Whilst its not perfect we hope that it will prove useful to you in quickly identifying the best quality food in Singapore. If its not on the list its very likely that it doesn't make the cut or serves no additional purpose to the outlets already mentioned below. However in the event that you feel we may have missed something please do reach out to us.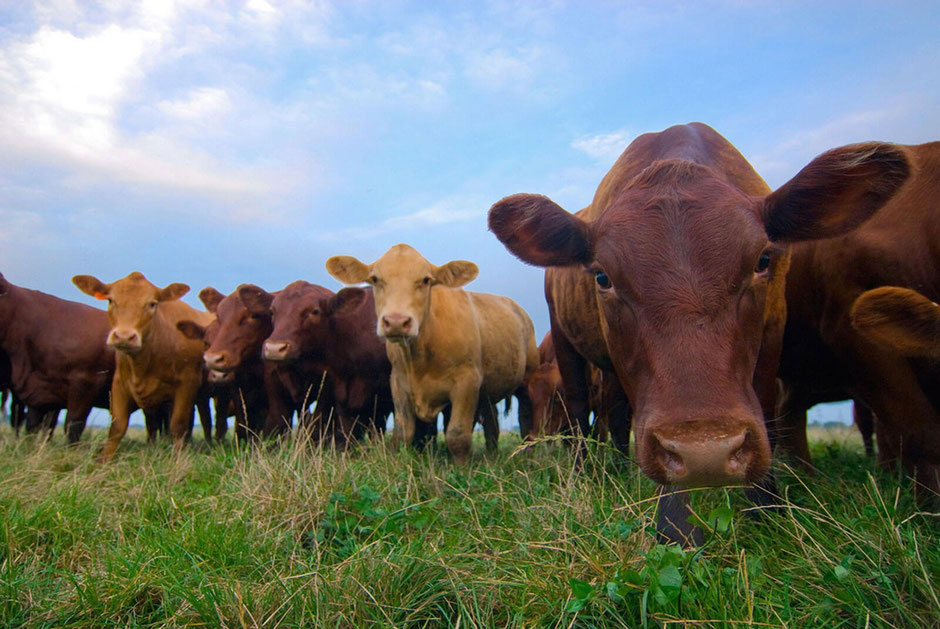 There are only a few farms in Singapore (in Kranji mostly but they're bulldozing it soon) with a limited amount of veggies so you need to shop around for the full spectrum of vegetables. Feel free to contact us for individual advice on our personal favourites. In the last year Green Circle Eco Farm, Firelies Organic Farm and Eat Organic have closed down. 
Company
Type
Website
Speciality
Local or overseas
Certified Organic
The Green Girl
Online Shop
www.thegreengirl.sg
Greens, fruit, tubers and other root veggies
France, Italy and Spain

✔

A great selection of certified fresh seasonal European veggies

Quan Fa Organic Farm
Singapore Farm
quanfaorganic.com.sg
Greens, fruit, tubers and other root veggies
Both

✔

They use Japanese organic compost. Most of the locally produced veg are greens.

Zenxin Organic
Malaysia Farm
zenxin.com.sg
Greens, fruit, tubers and other root veggies
Local

✔

They supply the Cold Storage Group and you can order direct from them as well.

Cold Storage / Market Place / Jasons

Supermarket
coldstorage.com.sg
Greens, fruit, tubers and other root veggies
Local

✔

Most of the organic produce is from Zenxin's farm in Malaysia. Its not bad but more expensive compared with the Thai and Aussie veggies from NTUC.

NTUC Fariprice Finest
Supermarket
fairprice.com.sg
Greens, fruit, tubers and other root veggies
Both

✔

A mixture of organic produce from Thailand, USA and Australia

SuperNature

Shop
Greens, fruit, tubers and other root veggies
Local and Overseas

✔

One of the original organic grocers in Singapore with a great selection on Orchard Road
For fresh (not frozen), certified organic, grass fed and finished, pastured lamb and beef we can recommend Cut Butchery and Ryan's Grocery. They also sell antibiotic free (AF)/hormone free (HF)/free range pork. The Butcher Box is also a great choice in the East which doesn't have certified organic produce but a very close second because their produce is from Tasmania where antibiotics, hormones and GMO feeds are all banned. Ryan's and Cut sell free range AF/HF/chlorine free chickens from Toh Thye San Farm in Johor as do some other specilist butchers. Fresh (not frozen) certified organic, pastured chickens fed on a natural diet do not exist in Singapore so these are the next best.
---
14 sections covering: beef and lamb • pork and chicken • fish and seafood • dairy • cheese • water and drinks • fats and oils • vegetables and legumes • fruit • grains • seeds and nuts • tubers • herbs and spices • sweeteners. We've also added in 7 BONUS tips for maximising your health from nutrition and 7 BONUS superfoods.

---
Most of the other specialist butchers will have some limited organic produce like organic mince beef, tenderloin and strip loin. Some will say they have 100% grass fed beef but after researching further you'll find that 100% grass fed can mean grass fed until the last 90 days when they are fattened up on a diet of grain before slaughter. This totally destroys the beneficially fatty acid profile of the animal and introduces a boat load of toxins from the grain feed that is normally certified unfit for human consumption but OK for animals - so be careful!
Company
Type
Website
Speciality
Meat Source
Organic
100% Grass Fed
Hormone Free
Antibiotic Free
100% Pastured
Ryan's Grocery
Shop

 

ryansgrocery.com

 

Beef, Lamb, Pork and Chicken
Australia

✔

✔

✔

✔

✔

Fresh organic  grass fed beef and lamb; HF/AF pastured pork; free range HF/AF chickens but fed on a grain diet.
Oh Deli
Butcher, Cafe, Delicatessen
Beef, Lamb, Pork & Chicken
Australia & Malaysia

✔

✔

✔

✔

✔

Pastured beef and lamb; HF/AF pork; organic chickens, almost wild salmon.
SuperNature
Shop
Everything
Everywhere

✔

✔

✔

✔

✔

They have a good mix of everything both frozen and fresh.
Butcher Box
Shop

Tasminian beef, lamb, free range pork

Australia
 

✔

✔

✔

✔

AF/HF/Grass fed and finished King Island beef from Tasmina. Free range lamb and gluten free/nitrate free pork, lamb, chicken and beef sausages.
Cut Butchery
Shop

Massive choice of nitrate free sausages

Australia
 

✔

✔

✔

✔

AF/HF/Grass fed beef and lamb. Nitrate free sausages and bacon. Organic chickens. Beef liver. Tallow.
Seabass, parrot fish, red snapper and certain species of mackerel are often fresh and wild caught in Indonesian and Malaysian waters and you can buy them in many supermarkets and wet markets. Imported tuna is always wild but frozen/thawed. Some of the fish served at top end Japanese restaurants and in the Japanese supermarkets like Isetan is fresh from Japan but you will pay for it. It's not always wild though so you need to ask. The Alaska Guys sell amazing fresh and wild salmon and halibut in season and other seafood.
Everything else is farmed (including 99% of the salmon in Singapore) so best to avoid. Some independent stores claim to sell healthy salmon but dig deeper and you'll find its farmed and fed on a diet of soy beans which destroys the beneficial O3 fatty acid profile of the fish and introduces all sorts of other deficiencies. Fish do not eat beans!
There are many stores which sell fresh farmed fish or great quality wild fish that's frozen but unless they sell the holy duo of fresh and wild caught we didn't include them in the list below.
Company
Type
Website
Speciality
Wild Caught
Fresh or Frozen
The Alaska Guys
Online
thealaskaguys.com
Salmon and shellfish

✔

Fresh & Frozen

Great source of 100% wild (but frozen) crab, prawns, salmon and roe etc. You can get some fresh fish if you order a lot or buy the whole salmon or halibut in season - highly recommended
Dish the Fish
Fishmonger/Online
www.dishthefish.com.sg
Local, fresh, wild caught fish

✔

Fresh

A great collection of fresh and wild caught Snapper, Spotted Mackerel, Grouper, Pomfret, Parrot Fish, Goby, Batang and Seabass
Zairyo
Website
zairyo.com.sg
Japanese fish

✔

Fresh & Frozen

Fresh Sea Urchin Roe, Snow Crab, Ankimo, Sardines, Clams, Horse Mackerel, Flat Fish, Saba, Scallops, Threeline Grunt and many others flown thrice weekly from Japan.
Redmart
Online
redmart.lazada.sg
Everything

✔

Preserved

Preserved mackerel, tuna and anchovies in glass jars (better than freezing). They sometimes have wild smoked salmon.
Singapore neighbourhoods
Fish Markets
n/a
Fresh and farmed fish and shellfish

✔

Fresh

Seabass, Parrot Fish, Red Snapper, local Mackerel (also known as Batang or Ikan Tenggiri).

NTUC/Cold Storage
Supermarket
n/a
Everything

✔

Fresh

Seabass, Parrot Fish, Red Snapper, local Mackerel (also known as Batang or Ikan Tenggiri). Look for the fillets with "wild caught" on the packets. Market Place at Tanglin Mall indicates whether all fish is wild or farmed at the fish counter.
The best milk in Singapore is the Paris Creek brand which is biodynamic in conversion, grass fed, unhomogenised but it is pasteurised. There is no raw milk available in Singapore apart from Viknesh and The Dairy Folks but you should visit the farm and check on the animals before making a decision about whether you want to drink that raw. You can, however, get some fantastic raw cheeses, butter and sometimes cream in the supermarkets in Singapore.
Cold storage often has the best selection of organic kefirs and yogurts.
Type
Company
Website
Speciality
Raw Milk (unpaseurised)
Organic
Unhomogenised
NTUC Fairprice/Cold Storage

Supermarket

Everything (milk, cheese, yogurt, cream)

 

✔

✔

Paul's pure organic unhomogenised full cream milk from Australia is the 2nd best commercial milk available in Singapore. Organic Times butter from Aussie is also 100% grass fed. You can also sometimes get organic cream and creme fraiche from Cold Storage/Market Place and Fair Price Finest.

Hay's Dairy

Farm

haydairies.com.sg

 

Milk

 

 

✔

Farmed goats milk in Singapore. HF but not AF. Fed Alfalfa hay and grain.
Viknesh Dairy

Farm

Milk

✔

 

✔

Raw milk but the cows are fed something that resembles sawdust, kept in small cages, and are not guaranteed AF/HF - avoid.

The Dairy Folks

Farm

dairyfolks.com

Milk

✔

 

✔

Fresh local milk but it is pasteurised. Cows are fed a mixture of "jungle grass" and commercial feed. Conditions not great. Best to visit the farm yourself and decide if this is a to be a regular product for you.

The Cheese Ark

Shop

thecheeseark.com

 

Cheese

✔

 

✔

✔

They have a wonderful selection of artisan cheeses from small farms in Europe. Some are certified organic but most are organic in spirit because they are all tiny farms using traditional methods and no modern chemicals. All of the cheese is from 100% pastured animals, mostly raw, silage free and well looked after.

The Cheese Shop

Shop

cheeseshop.sg

 

Cheese

✔

✔

✔

They have a good selection of quality cheeses: some organic, some organic "in principal", raw and grass fed cheese.

Le Petit Depot

Online

lepetitdepot.com

Cheese, cream and yogurt

✔

 

✔

✔

Le Petit Depot has a huge selection of organic yogurts from France and a good selection of organic cheeses (some raw).

Oh Deli

Butchers, Cafe & Delicatessen

 

www.ohdeli.com.sg

Milk, cream & butter

 
 

✔

The only place, aside from Le Petit Depot, in Singapore to sell "almost" organic cream. Good quality milk and butter too. All dairy from grass fed and finished, hormone and antibiotic free pastured cows.
The best eggs in Singapore are the Organic Feed Eggs, Golden Irish Organic Free Range Eggs, Frenz Organic Free Range, Daneg Organic Free Range Eggs. Organic eggs ensure that the chickens have only consumed an organic diet (so no glyphosate) and have not been subjected to GMOs, antibiotics and growth hormones. You can get these in many stores and supermarkets with limited predictability, so RedMart is often the best bet for consistent supply. You can get many varieties of "free range" or "kampong" eggs, but they are all from chickens kept in barns, with a roof, and a concrete floor and fed a non organic, grain based diet.
---
14 sections covering: beef and lamb • pork and chicken • fish and seafood • dairy • cheese • water and drinks • fats and oils • vegetables and legumes • fruit • grains • seeds and nuts • tubers • herbs and spices • sweeteners. We've also added in 7 BONUS tips for maximising your health from nutrition and 7 BONUS superfoods.

---
You can get organic grains, legumes/beans, nuts and seeds in most of the big supermarkets. Its very hard to find unpasteurised nuts in Singapore however the Pili Pushers are one of the few exceptions who supply a high quality soaked, sprouted and activated pili nut. Scoop is probably the king in town for organic dried grains, legumes, nuts and seeds.
There are increasingly more quality bakers popping up. In order to produce anything that resembles something vaguely healthy on the bread perspective the flour used must be 100% organic (no compromises) and the bread must be traditionally fermented i.e. sourdough. The best we have found so far are Micro bakery & Kitchen, Haubis and Bud of Joy which all do organic sourdough bread. There are many other places to get non organic sourdough. If you're not sure why it must be organic and fermented then read this post.
Unfortunately Singapore water contains both chlorine and fluoride (which has been banned in the EU). It can also can contain lead, pesticides and other undesirable elements. Ultrapure (www.ultrapure.com.sg) do some good systems but there are many other brands here. The best, however, are overseas. Remember its important to remineralise all RO water with sea salt and/or trace minerals. Here's a link to a useful three part blog on water: Should Singaporeans use water filters.
Butter as mentioned above. Organic virgin olive oils you can buy in most supermarkets. Organic coconut oils you can also buy in most supermarkets and specialist shops but its much cheaper to order online from sg.iherb.com. Likewise that is also the best source for organic grass fed ghee. Beef tallow, lard and suet you will have to DIYor check with your local butcher.
Wines (www.analoguewinemerchant.com), who are based in SPRMRKT at Robertson Quay, RVLT in Chinatown (winervlt.sg) have a huge selection of natural wines, Chopine (email Peter) and the Hop Shop (www.hopshop.com.sg) at Bukit Timah Plaza do organic and gluten free craft beers. The organic, natural and biodynamic wine KING in Singapore is Romain Cousot who set up Cogito Wines (cogitowines.com).
There are well over 10,000 restaurants and F&B outlets in Singapore but only a handful of organic ones. We've only included restaurants below where the majority of their produce (80% or more) is organic.
Here are a list of online grocery stores that we have yet to research so if you have anything to say about them then feel free to email us.