We've discussed before, in previous articles, how Full Spectrum Infrared Saunas can help with chronic fatigue and low energy levels, muscle soreness and exercise recovery and weight loss. But today we're looking at something far more serious and that's cardiovascular disease and heart attacks. In Singapore, in 2018, according to the Ministry of Health[1] (MOH), 23.2% of the population that passed away died from heart related problems such as heart attacks. MOH has several categories for heart related issues; heart attacks, ischaemic heart diseases, hypertensive diseases, cardiovascular diseases and cerebrovascular diseases (or strokes). And if you look up these terms (they all have their own individual pages) in Wikipedia you'll see the following in the very first sentence of each page:
Heart Attack - "occurs when blood flow decreases or stops to a part of the heart"
Ischaemic Heart Diseases - "involves the reduction of blood flow to the heart muscle"
Hypertensive Heart Disease - "complications of high blood pressure that affect the heart"
Stroke - "poor blood flow to the brain"
Notice the similarities?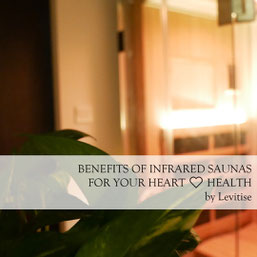 High blood pressure leads to heart attacks, strokes and other complications and we've discussed this before in our article How a Nutrition and Lifestyle Coach can help Singaporeans with high blood pressure. And no Medical Doctor, Traditional Chinese Medical Doctor, Functional Medical Doctor, Nutritionist, Health Coach or anyone for that matter would disagree that exercise, diet, sleep and stress are all critical for managing and reversing these conditions we're not here to discuss this today. Why? Because making changes to your diet and lifestyle is hard. And sometimes we need to take an easier step up onto the first rung of the ladder to health, happiness and longevity before we plunge headfirst into a new diet and exercises regime. And a Full Spectrum Infrared Sauna is the perfect way to get started.
Reduce your chance of a heart attack by 63%
There are 1000s of studies demonstrating the benefits of heat therapy and your health. One of the longest studies[2] was that of Finnish men who embarked on regular sauna bathing from 4 to 7 times a week. They found that those men that did at least a 20 minute sessions 4 times a week reduced their chances of getting a heart attack by a whopping 63% vs those that only went once a week. Presumably that number would be even higher vs a group that did nothing at all.
In a Japanese study[3] they had people use a combination of infrared sauna therapy and heat therapy twice a week, for 45 minute sessions and 5 years later found that the sauna group had a 38% reduction in cardiac events.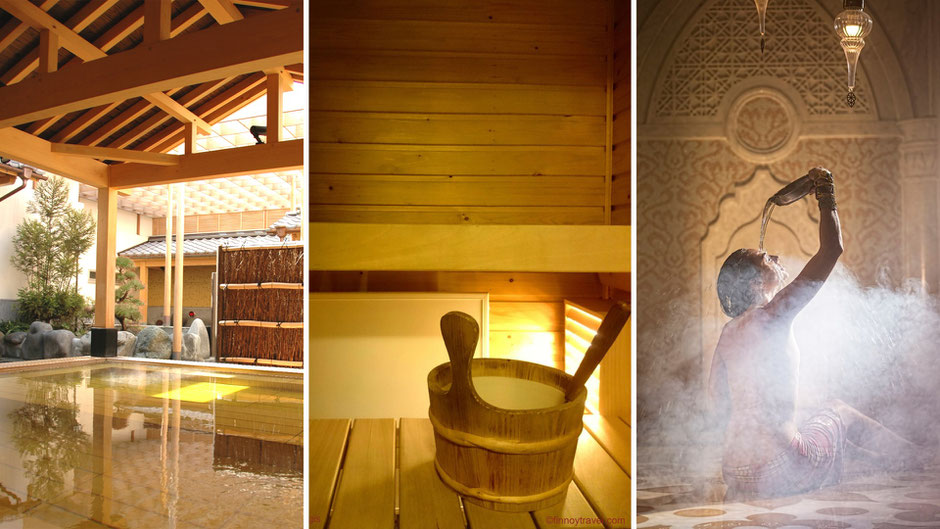 Combined with diet and lifestyle changes and you have an extremely powerful intervention that's got to be better and far more efficacious than taking fistfuls of statins and beta blockers. But even if you don't like to exercise a sauna is great for taking that first step as well. In the United States they have a lot of very large people who get exhausted just walking across the room so there's very little a personal trainer can do with them safely. It's very hard for them to get any effective exercise in without dieting first - which is also very hard. So they are increasingly turning to Full Spectrum Infrared Saunas to get people started on their exercise journey. That's because Merely sitting in the sauna is a cardiovascular workout and enough to:
improve exercise tolerance
increase peak respiratory oxygen uptake
enhance anaerobic threshold
This was discussed in this paper on the Safety and efficacy of repeated sauna bathing in patients with chronic systolic heart failure: a preliminary report [4].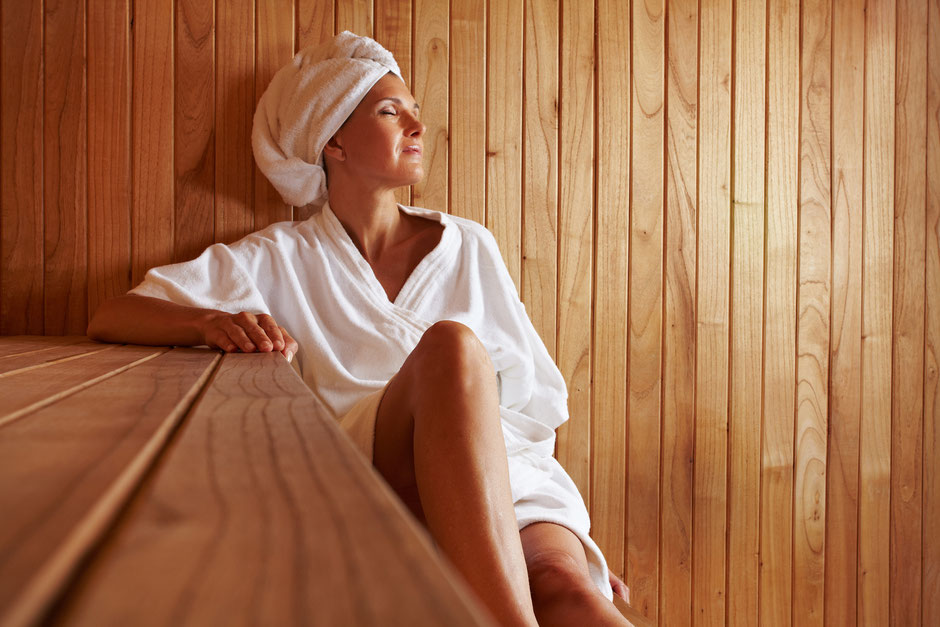 So how does it work?
There are a ton of scientifically proven benefits that we've listed out here along with supporting research papers including:
exposure to heat increases cardiac output, reduces peripheral vascular resistance, decreases systolic and diastolic blood pressure[5][6][7][8][9][10][11][12][13]
increases heart rate variability[14][15]
improves cardiac function markers[16][17][18][19][20][21][22][23]
improved flow-mediated dilation (blood flow)[24][25][26][27][28][29][30]
decreased total and LDL (low density lipoprotein) cholesterol levels[31][32][33]
decreased fasting blood glucose levels[34]
And many more that I took from this massive meta analysis, Clinical Effects of Regular Dry Sauna Bathing: A Systematic Review, on PubMed[35]
What does a sauna programme look like
As you can see the clinical evidence for the benefits of dry sauna bathing is overwhelmingly convincing. So what does your first sauna session look like:
first drop us an email or give us a call
then we'll have a chat and arrange an appointment
on the day of your appointment we'll brew you a nice cup of tea and you can fiil in a brief form detailing your health status
you'll then be ready for your free trial which is a enjoyable 30 minute session in your own private room, with a large bottle of quality mineral water to help you rehydrate during your session 
after your session we'll ask you some more questions about your health concerns, review your goals in more detail and then, if we have a good fit, we'll present our different programme options to you
congratulations you'll have taken a huge positive steps towards permanent health, happiness and longevity
To your, health, happiness and longevity, 
The Levitise Team 
P.S. If you love this blog post then do check out our fortnightly newsletter where you'll get the freshest content on health, nutrition and fitness delivered straight to your inbox. Don't miss out and sign up here with just your name and email.
---