At the time of writing, COVID-19 is having an unprecedented affect on the world, shutting down flights and tourism, locking down countries, crashing stock markets and causing a great deal of worry, panic and fear. And if you're one of those people quarantined in your home then you can probably add frustration into your emotional mix. Even if you're not quarantined you may be spending a lot more time working from home. And whether you are working from home, quarantined at home or even stuck in a hotel room these can all be problematic for a number of reasons.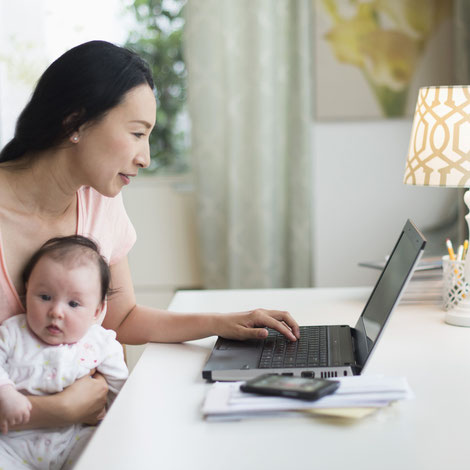 (1) Human's are born to move. We did a study of all the famous centenarian cultures such as the Okinawans, Hunza, Amish, Ache and Sardinans and found the average number of daily steps walked was much closer to 20,000 as opposed to 10,000. That's 2.5 hours a day of constant movement! Tricky to do if you're confined to a 1000 sq ft HDB in Singapore for 14 days.
(2) Walking moves lymphatic fluid around your body. Lymph fluid removes toxicity and waste from the body to be excreted. Your lymphatic system does not have a pump, like your heart, and only moves when you move. Ergo sedentariness encourages a build up of toxicity, bacteria, viruses and other unwelcome nasties. Check out my short video on LinkedIn for more on this process.
(3) If you have previously been working out, and are now stuck at home, that will mean that you will lose some of your cardio, strength or muscular gains. The same applies to travel. You really don't want to go more than 7 days without exercising even if it's just something light for maintenance. 
(4) A lack of frequent movement through space is likely to compound postural problems.
(5) A lack of movement leads to mental sluggishness. 
And that's just the movement components and doesn't take into account the social isolation, lack of vitamin D from sunlight, increased reliance on packaged food, increased snacking and other problems related to confinement.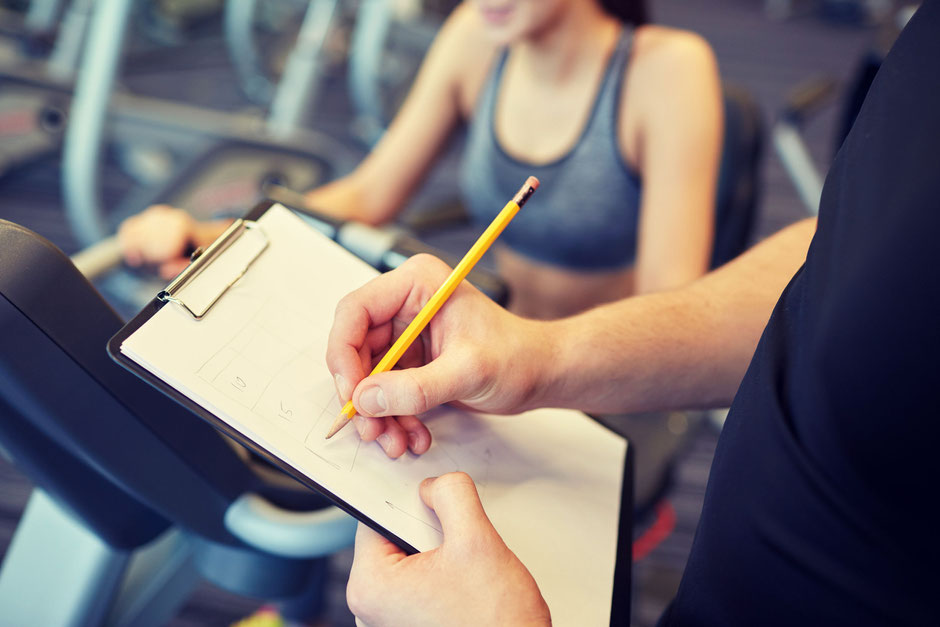 So what to do about it? Well just like with any programme it starts with working out what your goals are and what you want to achieve? If, as PM Lee says, COVID-19 could be with us for up to a year[1], then it makes sense to plan out a long term strategy, with a coach, who can help build a programme around your goals, needs and time constraints. Working with a coach helps taking the planning stage out of the equation, the randomness of following unfocused YouTube videos and helps with accountability.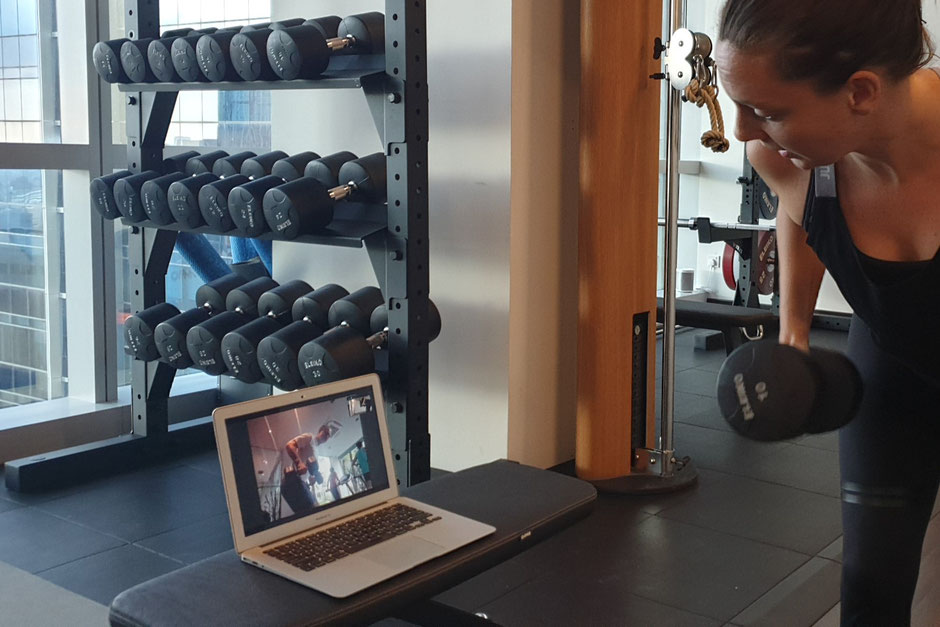 And then how are the programmes constructed? The best training programmes are of course conducted with a coach and a trainee in the same room. The next best option is with a coach in the gym and you at home on Skype, Zoom or some other video conferencing software. Other alternatives are personalised videos recorded by the coach and sent to you with your specific cues added in (i.e. "John when you do your plank, like I'm doing now, don't forget to keep your glutes tight, rotate your pelvis and don't let your hips sag and your lower back take over"). Even if you can't complete all the exercises in one session, because of interruptions by the kids or otherwise, you can always complete them later. And if you do have a lot of distractions at home then home training programmes may be a more manageable 3 x week of 20/30 minute sessions for example.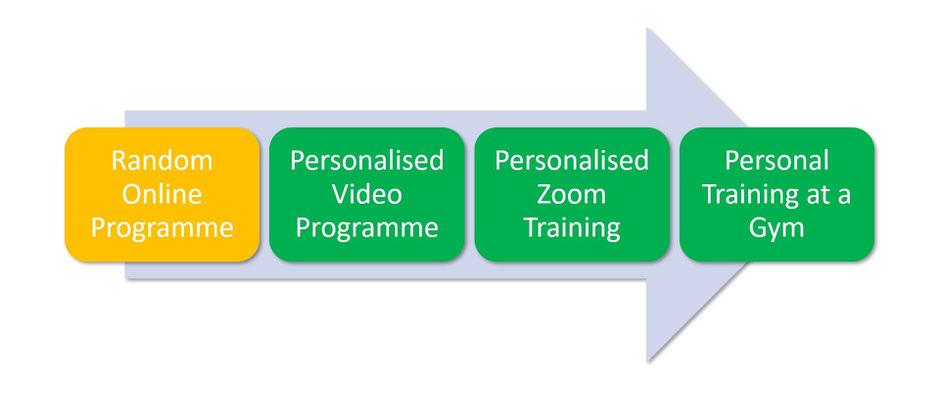 Success!
Following a well planned training programme designed around your goals and built with your busy schedule in mind is the best way to guarantee your success. Consistency of training is the best way to remind the body to hang on to the adaptations it has made - whether those are strength based, cardio based or postural based. So if you're not able to get into the gym, and are stuck at home or on the road then make sure you've got a good plan with your trainer to help keep you accountable to your goals and achieve success you desire and deserve in life!
To your health, happiness and longevity,
The Levitise Team
P.S. If you love this blog post then do check out our fortnightly newsletter where you'll get the freshest content on health, nutrition and fitness delivered straight to your inbox. Don't miss out and sign up here with just your name and email.