We all have busy lives; jobs, families, zoom calls, social engagements etc. And if we are going to add exercise to the mix, for the purpose of getting healthier and feeling better, we want to get the most bang for our buck in terms of time, right? We want to maximise our results with the minimum amount of time. I mean unless you're a gym bunny and love spending 4 hours a day flexing in front of the mirror most of us, generally, use exercise as a means to an end.
So today's blog is about why the current popular gym routines are wrong, how this travesty came about, how it became dogma and what you should really be doing instead to get the best results for your valuable time.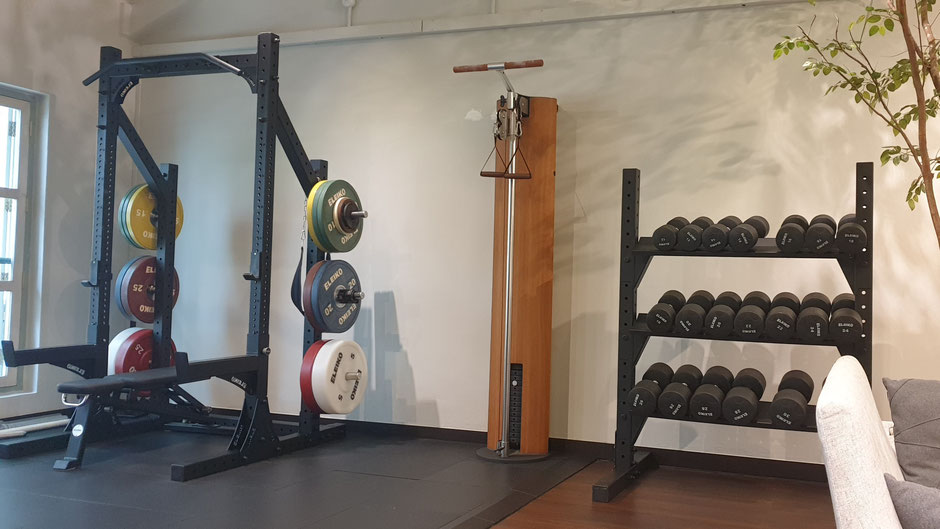 Maximise work and minimise time
What is work? Work, in the context of physical exercise, is the amount of effort that you put into something. Such as lifting something heavy or running really fast. The heavier the object, the greater the work. The faster the run, the greater the work.
Let's take a look at a bicep curl for example.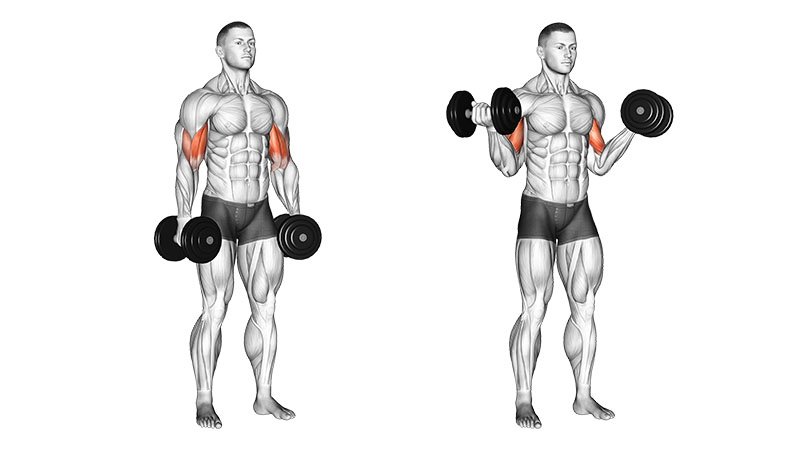 And a typical bicep curl routine at a gym might look like this:
Exercise

Weight

(kgs)

Reps

Rest

(secs)

Sets

Total

Volume

(kgs)

Total Time

(mm:ss)

Muscles Worked

Bicep Curls

14

12

60

3

504

06:00

Biceps
So what does this mean to the non personal trainers out there? That you lift 14 kg dumbbells, 12 times. You rest for 60 seconds, then you do it again 2 more times. The total weight moved through space by the power of your bicep muscles is 504 kgs and that routine will have taken you about 6 minutes.
Now let's put that together in a typical commercial gym routine.
Exercise

Weight

(kgs)

Reps

Rest

(secs)

Sets

Total

Volume

(kgs)

Total Time

(mm:ss)

Muscles Worked

Leg Press Machine

30

8

120

3

720

08:00

quadriceps

Chest Press Machine

24

10

90

3

720

07:00

pectorals, deltoids, triceps

Lat Pull Down

22

10

60

3

660

07:00

back muscles

Triceps Pushdown

16

12

60

3

576

06:00

triceps

Bicep Curls

14

12

60

3

504

06:00

biceps

 
 
 
 

Total

3,180

34:00

quads, pecs, delts, triceps, back muscles, biceps
N.B., I have overly simplified this and have not included tempo or distance moved for illustrative purposes
What we can see here is that we've done 5 difference exercises and worked the quadriceps, pectorals, deltoids, triceps, back muscles and biceps. We've moved a total of 3,180 through space and it's taken us 34 mins. Including warm up, cool down and chitty chat with the trainer that's your full 60 minute training session.
Is there a better way to do it? Let's take a look.
The Deadlift
The deadlift is a functional and natural movement that everyone is born with the ability to do. It is the movement that allows you to lift the most amount of weight that is humanly possible. In order to do that it engages a huge number of muscles.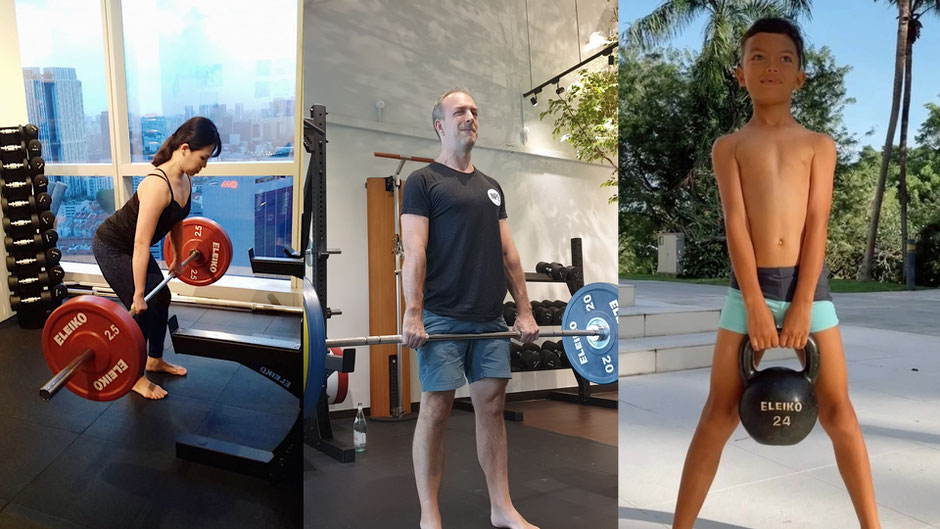 A typical deadlift routine might look something like this:
Exercise

Weight

(kgs)

Reps

Rest

(secs)

Sets

Total

Volume

(kgs)

Total Time

(mm:ss)

Muscles Worked

Deadlift

115

5

120

5

2,875

09:40

Basically all of them!
So that's 115 kgs lifted, 5 times, with 120 seconds rest between each set, for a total of 5 sets. Almost 3,000 kgs moved through space over 9 mins and 40 secs. And the muscles involved are many as can be seen from the picture below.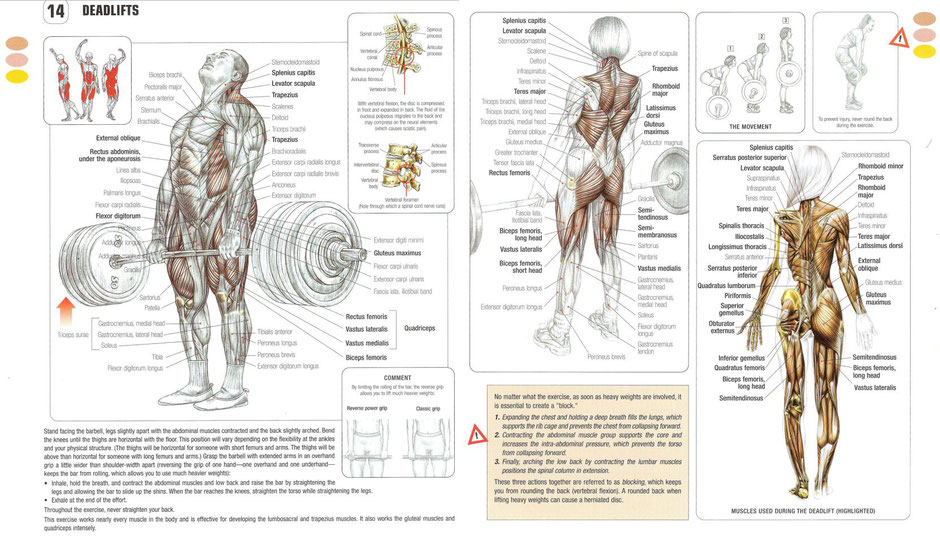 Now if we compare the above routines, we can see that they both involve moving about 3 metric tonnes of weight through space. So about the same amount of work. But the typical gym routine takes 34 mins vs the deadlift which takes less than 10 mins. Which one do you think is the best bang for your buck?
 

Exercises

Total

Volume

(kgs)

Total Time

(mm:ss)

Muscles Worked

Typical Gym Routine

1. Leg Press

2. Chest Press

3. Lat Pull Down

4. Triceps Pushdown

5. Bicep Curls

3,180

34:00

quads, pecs, delts, triceps, back muscles, biceps

A Full Body Exercise

1. The Deadlift

2,875

09:40

Basically, all of them including the obliques, rectus abdominis, hip flexors, neck muscles, trapezium complex, glutes, quads, teres major, hamstrings and latissimus dorsi
Obviously, the deadlift is a far superior exercise based on the amount of work done per minute. In the example above you're moving an average of about 300kgs per minute deadlifting vs 100kg per minute doing a typical gym routine.
   
   
   
 

Why are we doing this anyway?

The best way to reverse disease is to boost health. Disease cannot exist in the presence of health. And how do we know we're healthy? Because we live to a ripe old age remaining physically able and in full control of our mental faculties. And what does the science say about longevity? That there are only 3 consistent variables across the myriad of studies that determine long life, and they are:

(1) Whether you smoked or not

(2) The age that your mother lived to or not

(3) Strength

And strength is measured by how much you can lift. Not by how big your biceps are (that's bodybuilding aesthetics and belongs on the makeup shelf). So you can only control (1) and (3) above. Getting stronger boosts your mental health, boost your physical health and reverses disease, balances your hormones and is the most effective for burning fat for busy people.

 
 
 
 
5 reasons why we are doing it wrong
So how did we get here? Why are we not doing more effective exercises? Why do we do everything separately? Several reasons:
Hollywood bodybuilding. Bodybuilding was the worst thing that happened to strength training and exercise in general. It was all about aesthetics and working individual muscle groups separately. But these guys spend 4 hours a day in the gym! Do you have that much time?
Machines. Machines exercise muscle groups separately to help with the bodybuilding routines.
Personal Trainers. Personal trainers and the educational systems they studied adapted their methods to work around points 1 and 2 to the stage that this is what the majority of gymming now looks like.
Misinformation 1. People associate heavy lifting with getting bulky or looking like The Rock. That's not true. Strength is a skill, not an aesthetic pursuit.
Misinformation 2. People think it's dangerous. Yes and no. If you do it wrong, it could be bad for your back. If you do it right it WILL be excellent for your back. You need a good teacher. If you have a driving instructor who gets the accelerator and the brake pedals mixed up and you crash is it the car's fault? Nope it's not the exercise's fault either, it's the bad teacher!
In Summary
The deadlift is just one example of a full body functional movement. But you don't have to do it. There are plenty of other full body movements such as squats, pull ups, push ups and rotational lunges that you can do instead. But of course if you are new to all this then initially the exercises should be performed with a qualified personal trainer who has some decent qualifications (such as CHEK and NASM) who has experience in working with older clients or clients who are not necessarily in the best physical shape. Everything should be built on a bedrock of stability, mobility and flexibility. Sensible mobility warmups to condition the body are a must along with corrective exercises if necessary to provide balance.
Wrap that all into one and you too can work with a trainer to provide you with a sensibly planned holistic exercise routine designed to achieve the results you want.
The Levitise Team
P.S. If you love this blog post then do check out our fortnightly newsletter where you'll get the freshest content on health, nutrition and fitness delivered straight to your inbox. Don't miss out and sign up here.