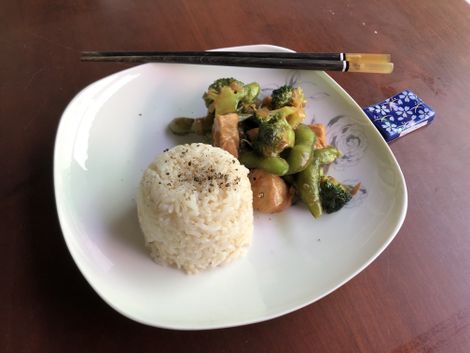 Today we're bringing you Levitise's first step-by-step guide on how to cook a truly healthy and nutritious Chinese chicken and vegetable stir-fry with activated brown rice from the comfort of your own home. The two mains reasons why we decided it was necessary to publish a healthy recipe was:
Often people stick the word "healthy" in front of a recipe and that seems to be enough qualification that it is, indeed, healthy. The other day I saw a recipe for "healthy" vegan pecan pie which contained a boat load of refined white wheat flour and agave. Vegan? Yes. Healthy? Nope a total metabolic disaster zone. We have done tens of thousands of hours of research into nutrition so whilst we won't be bringing you the cheapest recipes on the planet they will definitely be the healthiest!
2. I had a conversation with someone the other day who said, "It is hard to be healthy as I don't want to eat salad all the time." This is an unfortunate misconception and we believe that hearty and wholesome local cuisine should be the bedrock of your eating habits.
Benefits of soaking and sprouting (activating) brown rice
So, I am pretty sure you must be thinking what all the fuss is about soaking and sprouting (activating) brown rice before cooking? Well brown rice is a grain and grains are the seeds, or the babies, of grasses. These babies have natural protective coatings to avoid digestion because they do not want to be eaten. Grains (like wheat and rice) can be a great source of vitamins, minerals and other nutrients provided they are prepared in the right manner. This is because grains contain substances that make them difficult to digest like phytic acid, enzyme inhibitors1, gluten, lectins and complex sugars. This is nicely summed up in a poster aimed at Children in Singapore's Bird Park: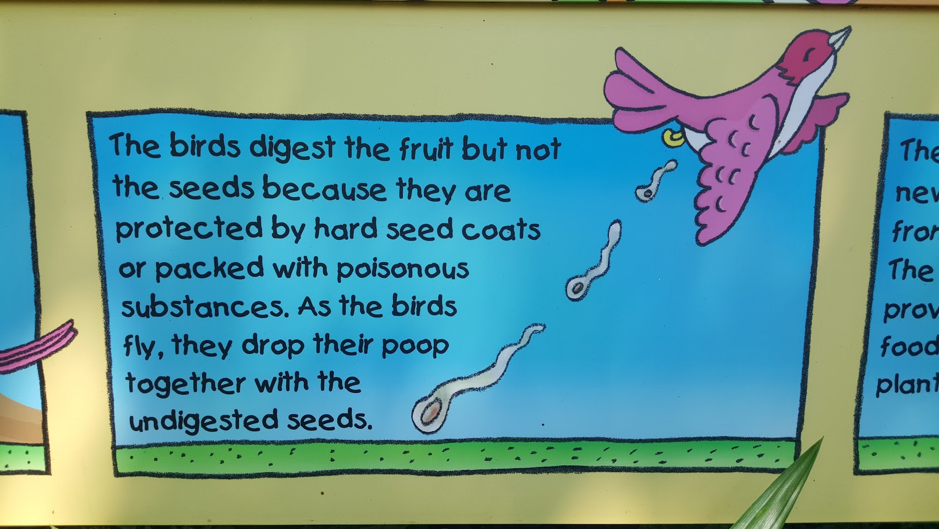 Did you know?

Phytic acid is a compound that is commonly found in legumes, grains, and nuts. It prevents the absorption of minerals and nutrients into the body. Soaking and sprouting these foods boosts phytase activity. Phytase is an enzyme that helps break down phytic acid. Rats produce 30 times more phytate enzymes than humans2 so, they don't need to soak their grains! However, we're not rodents so we do!

 
 
 
 
In a nutshell, the main 3 reasons for soaking and sprouting (activating) your grains is to:
Reduce the harmful toxins that cause digestive distress, inflammation and rob you of essential nutrients
Maximise the nutrient absorption of all the minerals and vitamins in the grain
Soaked and sprouted (activated) brown rice with a big knob of high quality butter on it tastes fantastic!
How to soak and sprout (activate) your brown rice
Put the rice in a bowl. Add 4 cups of filtered water. Leave in a warm place for 8 to 12 hours.
Put a strainer in the sink. Pour the rice into the strainer. Rinse the rice with filtered water. Then, set the strainer (with the rice inside) on top of the bowl.
Cover with a damp towl and leave in a warm place for 12 to 24 hours or just until tiny white sprouts begin to show. Rinse the rice with water every 12 hours to keep it moist.
TIP: short grained rice sprouts better than long grained rice as it is less likely to be broken
We have taken this from Sally Fallon's excellent book, Nourishing Traditions for Children which should be essential reading for anyone interested in taking care of their health.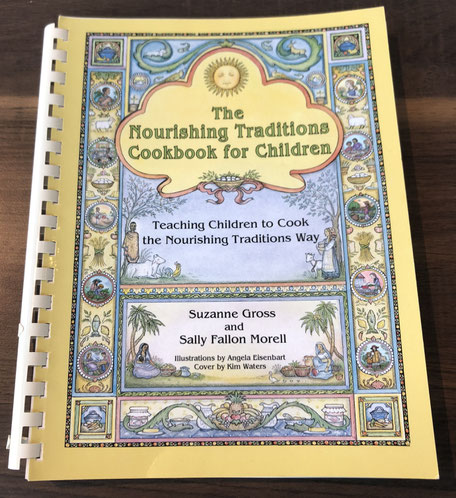 Ingredients needed for the Chinese chicken and vegetable stir-fry
14 ounces of organic breast meat with the skin - cut into bite-size pieces (the organic grocer/ryan's grocery/mahota)
1/2 cup organic mushroom oyster sauce (the organic grocer)
2 tablespoons organic fermented soya sauce (iherb)
3 tablespoons organic extra virgin olive oil (ntuc fairprice finest)
2 cloves organic garlic minced (ntuc fairprice finest/coldstorage/marketplace)
1 large organic onion, chopped (ntuc fairprice finest/coldstorage/marketplace)
1/2 cup water
1 teaspoon organic ground black pepper (redmart)
1 cup organic snow peas from (ntuc fairprice finest)
1 organic small head broccoli, cut into florets (ntuc fairprice finest/coldstorage/redmart)
3 tablespoons organic rice flour (ntuc fairprice finest/coldstorage/redmart)
Cooking time: 30 minutes
Serves: 6 people
Recipe
Step 1: Mix together in a large bowl the chicken, oyster sauce, and soy sauce. Ensure that the chicken is evenly coated with the sauce and then put it to one side. 
Step 2: Heat the extra virgin olive oil in a large skillet over high heat. Add in the garlic and onion. Cook and stir until the onion is limp for roughly a minute. Add the chicken and marinade. Cook and stir until the chicken has browned and is no longer pink, about 10 minutes.
Step 3: Pour in 1/2 cup of water and then, season with pepper. Add snow peas and broccoli. Cover. Boil until the vegetables are just tender, for approximately 5 minutes. Dissolve the rice flour in 1/4 cup of water. Stir into the boiling mixture; cook until thick and no longer cloudy3.
Step 4: Serve with organic activated brown rice.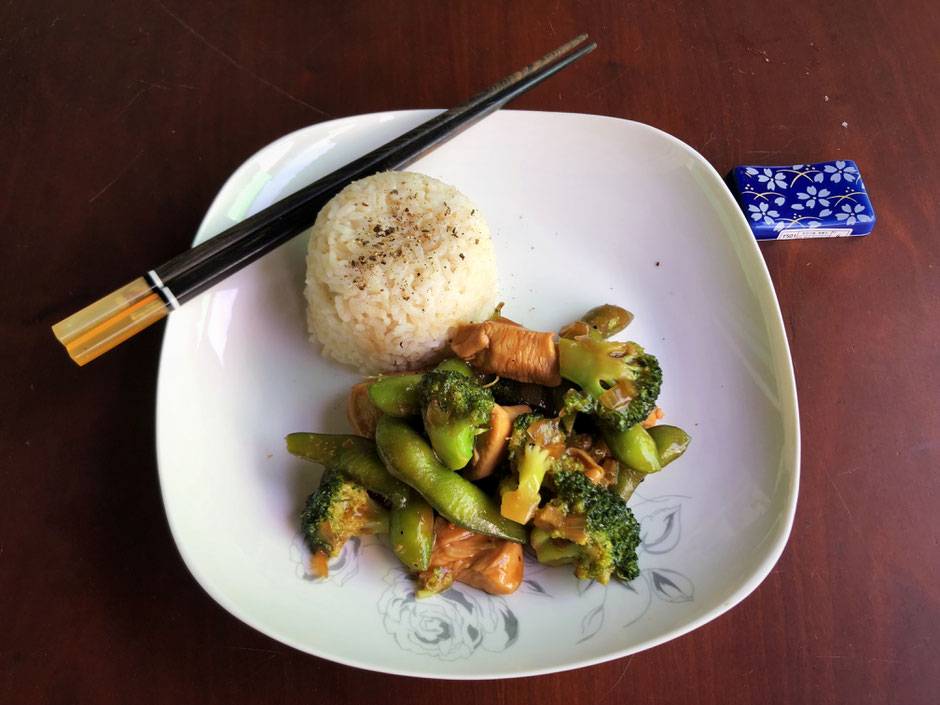 Wrapping up
This would be the dream recipe. However, if you do not want to spend the extra money on the organic ingredients then at the very least get the organic or free range chicken. We have an awesome on guide on where to get the best quality chicken in Singapore so please click this link if you're interested to know more. Depending on your health concerns and motivation to eat healthy we recommend that you prioritise the purchase of your organic ingredients as follows:
Get the organic chicken or free range drug free chicken as a minimum. Commercial chicken is a toxic wasteland suitable only for Chernobyl and Fukushima.
Next up, would be the organic brown rice which is less than 5 dollars for 1kg from Redmart so a total no brainer.
Next, organic condiments. You might only be adding a small amount to your meals but commercial condiments are laced with sodium chloride, refined white sugar, chemical preservatives, additives and a whole bunch of other nasties.
Lastly, get organic vegetables.
For more information on organic food in Singapore please visit our in depth analysis in this article: Is Organic food in Singapore really worth it?
Thanks for reading this blog. I hope you are inspired to cook this healthy recipe for yourself, friends and family. If you liked this our step-by-step cooking guide, sign up for our newsletter now to receive more recipe updates. Be sure not to miss out on all the goodness! 
To your health, happiness and longevity,
The Levitise Team
P.S. If you love this blog post then do check out our fortnightly newsletter where you'll get the freshest content on health, nutrition and fitness delivered straight to your inbox. Don't miss out and sign up here with just your name and email. 
Love it? Share it...