Mahota Commune is a fantastic new lifestyle business that opened in 2016 offering an organic restaurant (Mahota Kitchen), organic café (Mahota Pantry), supermarket, yoga studio and a TCM clinic. It's the first business of its kind in Singapore and is basically the comprehensive organic supermarket rival to SuperNature. They were founded by the Tan family, who are behind Singapore's successful heartland Prime Supermarket chain. Mahota Commune is a very well designed facility; bright, airy and featuring lots of light wood and plants. The pantry is tucked away in the cosiest corner of the centre and we checked it out for lunch last Wednesday and awarded them our precious spoons in this Singapore restaurant review. 
What we ate
We kicked straight away with the mains including an Organic Grilled Beef salad, Pan-Seared Lacto Chicken Roulade and the Crispy Pan-Seared Barramundi and we finished off with their famous 9 Element Box.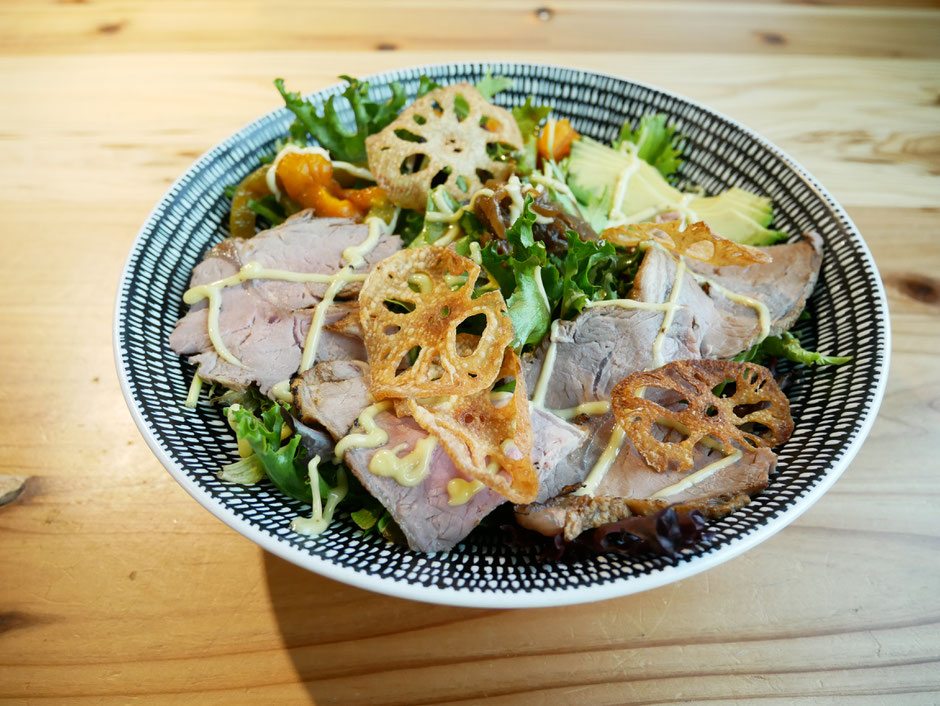 The organic grilled beef salad was really good. The beef was perfect. Their suppliers are Australian Organic Meats who specialise in grass fed, organic and pastured livestock and they deliver a great product. A really good strong flavour of beef that you can only get from a superior grass fed and finished animal, perfectly cooked at medium doneness, which is the most appropriate for a salad, not too dry and really choice cuts with no stringy tendons. A generous portion as well. The salad itself was a nice mix of avocado, sweet bell peppers, onions, mixed leaves, earthy roasted beetroot and topped off with some seriously crunchy fried lotus roots. Delicious.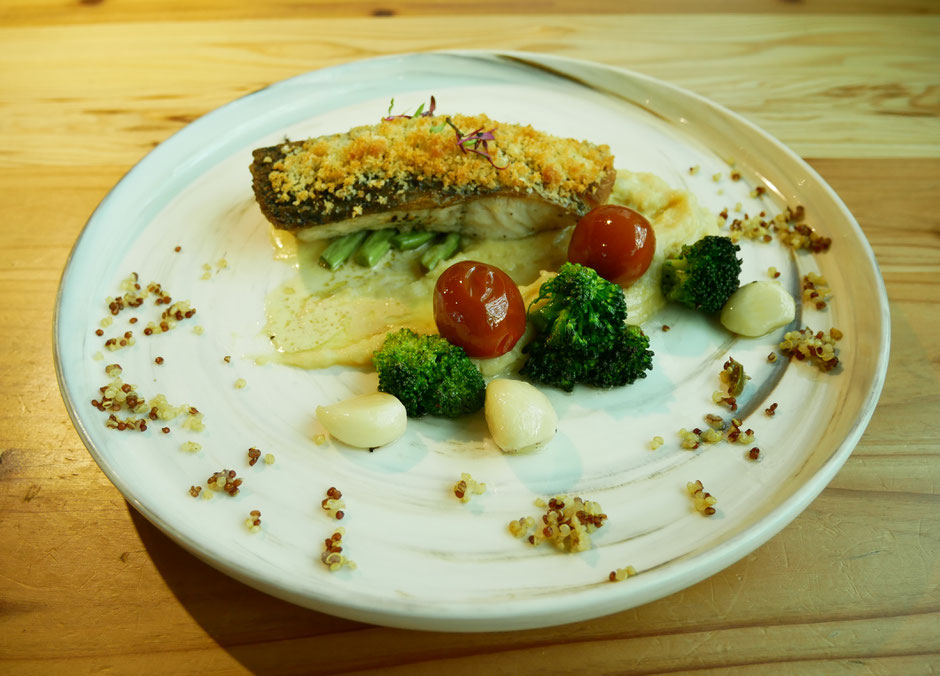 Next up was the Barramundi which the chef informed us was wild caught and sustainable. This again was a generous portion and a very nice piece of fish. Whilst it was not quite as juicy as the Barramundi we've ordered from other organic restaurants like Kitchen by Food Rebel it had a great flavour and was topped off with some delightfully crunchy Parmesan crumbs which complimented the softness of the fish well. The vanilla sauce got mixed reactions from our team and really it depends on whether you like dessert type flavours with your mains or not. The mash had a nice texture but was in serious need of a large dollup of grass-fed butter but the vegetables were awesome. The roasted broccoli was crunchy and sweet and you can only get that level of sweetness from organic broccoli. Even if your kids don't like conventional broccoli you owe it to them to, at least once, feed them organic roasted broccoli in salt and extra virgin olive oil. Mahota have their own farm in Sun Island in China which they opened 7 years ago and this supplies most of the vegetables in the restaurant and the supermarket.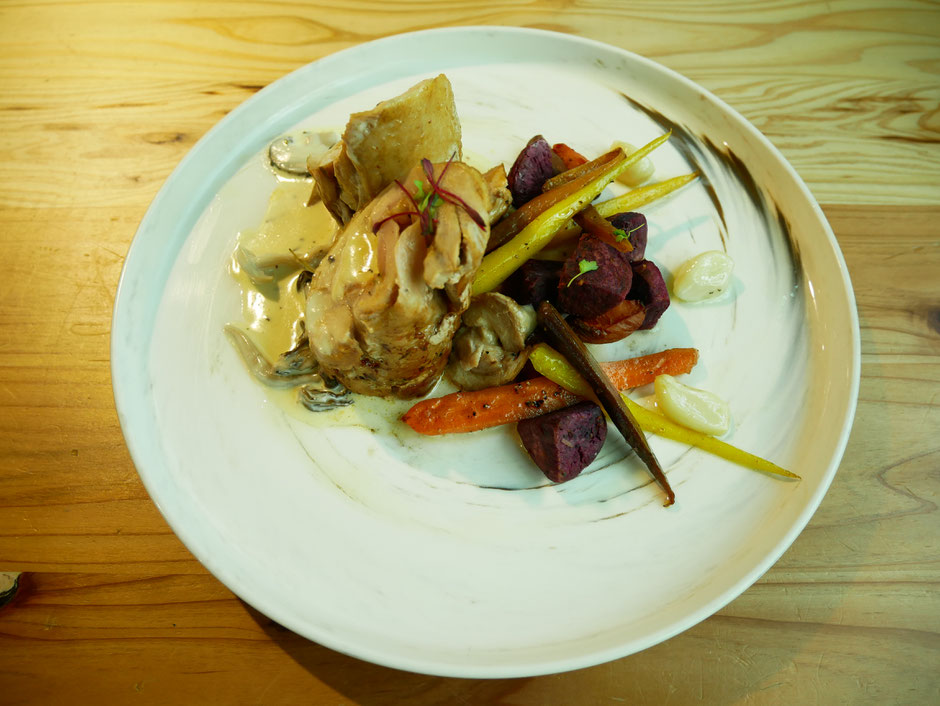 Next up was the Pan-Seared Lacto Chicken Roulade and unfortunately this one was not such a hit. This was the first time we have tried the Keesong Organic Chicken after mainly eating the "almost organic" chicken from Toh Thye San's farm in Johor. Whilst the Keesong chicken is half the price of TTS's chicken it is really a very poor substitute in terms of texture and flavour – it basically had none and was in desperate need of a good dose of sea salt on the skin to bring out the flavour. You can read more about the pros and cons of various types of chicken in our Singapore healthy chicken guide. The cheese in the centre was also rather lame and didn't really add much to the dish. On the plus side the vegetables, again, were absolutely amazing. Nicely roasted purple sweet potatoes – not too starchy which is often the problem with the purple ones, juicy orange sweet potatoes, crunchy carrots and the delightful beetroot again.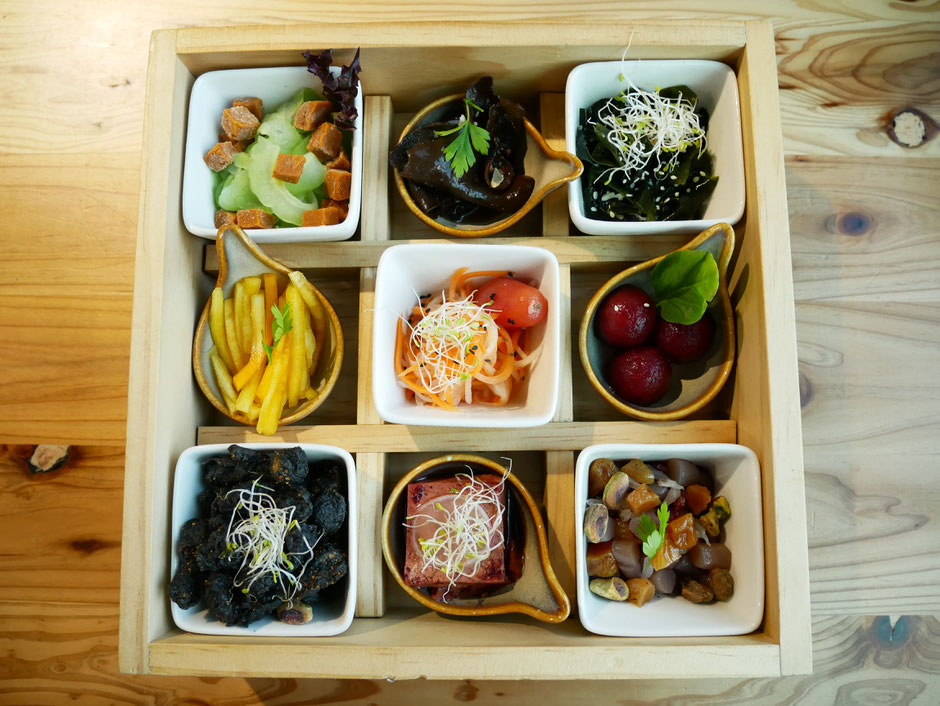 Finally, we got stuck into Mahota's famous 9 Element Box. An elegant and aesthetic display of innovatively prepared vegetables that guarantee them infinite Instagram exposure from their diners! Here's our quick fire take on each dish from our three reviewers and whether they were a hit or a miss:
Crispy mushroom with bamboo charcoal powder: ✓✓✓
Pumkin with passion fruit sauce: ✓✓✓
Chilled bitter gourd with tomato paste: ✓✗✗
Homemade braised beancurd: ✓✗✗
Sweet and sour carrot trio with ume flavoured cherry tomatoes: ✓✓✗
Black fungus with black vinegar: ✓✓✓
Konjac and grapefruit with mulberry sauce: ✓✓✓
Cold marinated wintermellon in cold roselle sauce: ✗✗✗
Seasame wakame: ✓✓✗
So as you can see there were some real winners like the pumpkin, conjac and both of the mushroom dishes. Some were a combination of hits and misses and really depend on how adventurous your palate is. However this is definitely a must order dish for everyone's first visit to Mahota just to experience exquisitely prepared healthy organic vegetables.
Wrapping up
Mahota is really a wonderful concept and they are doing a superb job of not only stocking high quality organic produce but also educating Singaporeans about living and eating more healthfully through their workshops. We had a great time and were really grateful to Katherine and Peh Ti for explaining more about their business and produce. They serve great quality, tasty and healthy food and as they have such a unique concept this is a must visit for all Singaporeans – even if you only pop in to buy a bar of organic dark chocolate in their supermarket!
Spoons achieved
✓ From scratch
Serves mostly (i.e., more than half of the menu) fresh food, prepared from scratch.
✓ Local/Organic
Offers at least some locally sourced and/or organically produced food and/or wild-caught seafood.
✓ Pastured
Offers at least some pastured animal foods.
✘ Organs
Offers some dishes made with organ meats.
✓ Cooking Fats
Cooks (sautés) in natural fats.
✓ Bone Broth
Makes own bone broths/stocks for use in soups, stews, gravies, and sauces.
✓ Seasonings
Makes own seasoning mixes. 
✓ Salad Oils
Makes own salad dressings using olive oil or cold-pressed sesame oil.
✓ Breads
Offers genuine sourdough bread.
✘ Beverages
Offers lacto-fermented beverages. 
✓ Condiments
Offers lacto-fermented foods.
✓ Desserts
Offers desserts made in house with natural sweeteners.
Total no. of spoons achieved: 10 out 12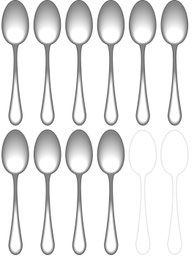 Pros
High quality organic produce
Some totally unique dishes
One of the few places in Singapore to serve a slow cooked broth
Great vibes
Cons
Probably need to switch chicken suppliers
Liked this review? Click here for a summary of all the other healthy eateries we have visited so far.
Mahota Pantry contact details
Email
Address, contact and opening hours
809 French Road, Level 3, Kitchener Complex, 200809
+65  6299 6809
Monday to Friday (11am to 10pm)
Saturday and Sunday (10am to 10pm)
Love it? Share it...