The Living Cafe has been around for many years and is a stalwart of the Sixth Avenue/Bukit Timah scene. It is part of a larger operation that also includes a yoga studio, supplement shop and a very talented resident nutritionist. We went at lunchtime on Friday and it was pretty busy, mainly with expatriate women, however at the weekend you will find more local affluent Singaporeans from the surrounding GCB districts.
Main menu
The menu is large with mostly Western lunchtime foods and some Asian cuisine with a strong focus on raw vegetables - some are organic but not all. It is mainly vegan and vegetarian but there are some token proteins on the menu such as salmon and chicken. The bulk of the menu items are sandwiches, wraps, burgers and pizzas so for a restaurant claiming to be healthy they certainly have a lot of gluten on the menu, however they do offer gluten free alternatives. For me it's a little disappointing that restaurants like this try to appease the masses with healthy versions of comfort food rather than offering truly healthy alternatives that are complete meals in their own right. As it is not a vegetarian restaurant it would have been nice to see some organic pastured lamb on the menu or at the least some hormone free/antibiotic free grass fed beef which is very common in Singapore now and sold by most butchers. Both are vastly superior choices over farmed salmon and corn/soy fed chicken.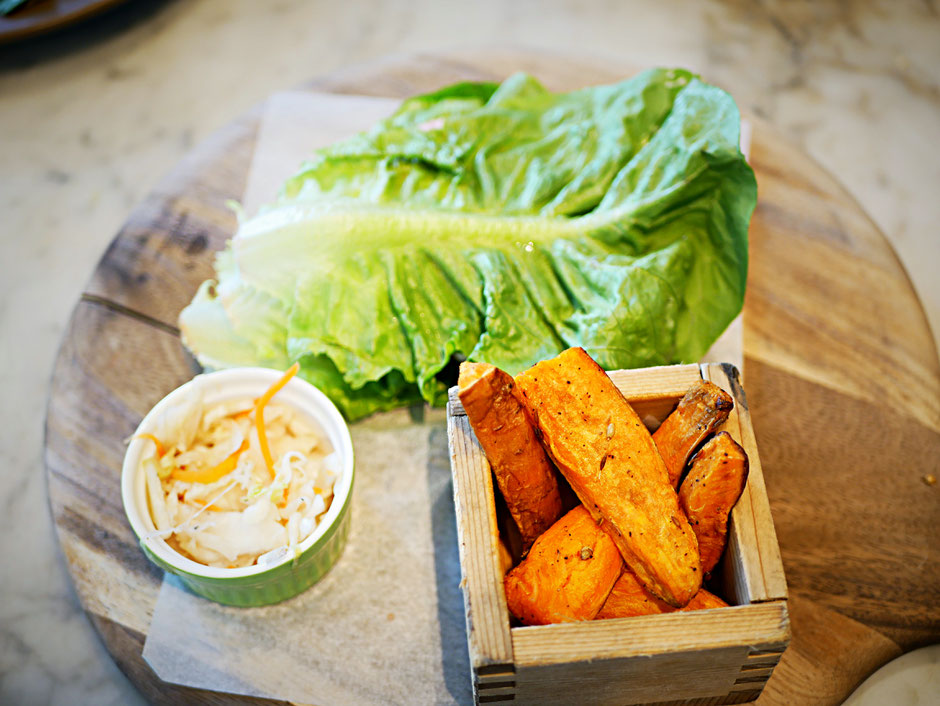 Dessert menu
One of the things that The Living Cafe is most famous for is their dessert selection. They have the largest selection of sugar free/gluten free cakes in Singapore including nut balls, cookies, cakes, cheesecakes, chocolate brownies, truffles etc. They're all really good and include ingredients such as cashews, almonds, coconut oil, coconut sugar, psyllium husk, spirulina and many more. The nuts, alas, are not soaked/dried/sprouted but as long as you don't go crazy on them, they are certainly a far better alternative to your average commercially processed cake from Starbucks et al.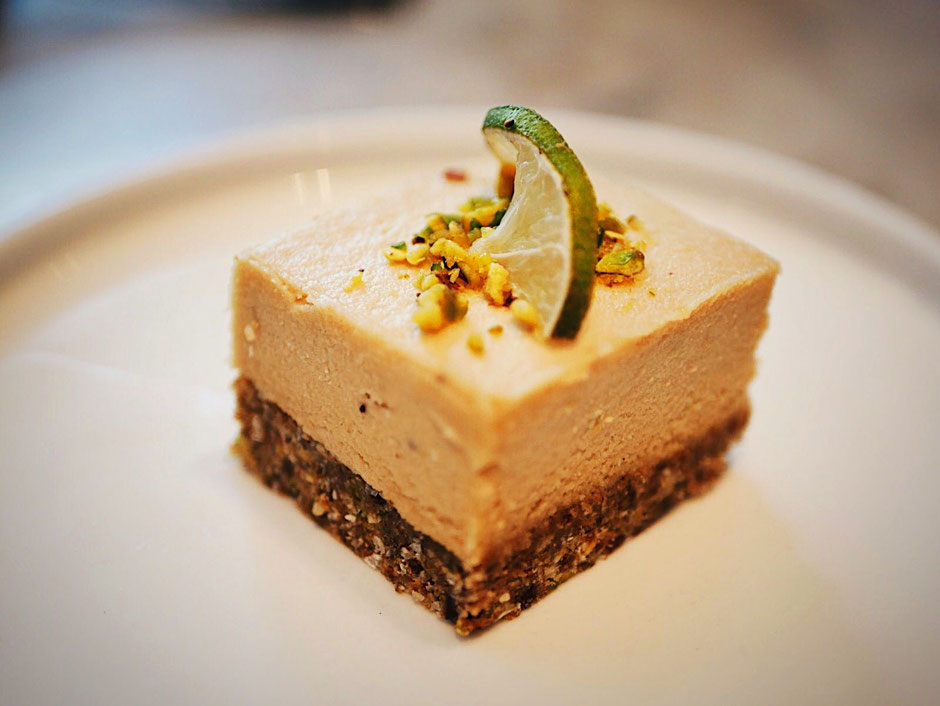 What we ate
We tried the barramundi and brown rice bowl (un-soaked/un-sprouted unfortunately), classic greek salad and a gluten free (lettuce) chicken burger with sweet potato fries. The chicken burger was surprisingly good and was well complemented by the home made cashew mayo, the sweet potato fries were great and I could have easily eaten a triple portion of them! The barramundi was cooked well and not overdone ensuring that it was very tender, moist and succulent. The homemade pesto sauce was delicious and accompanied the dish very well.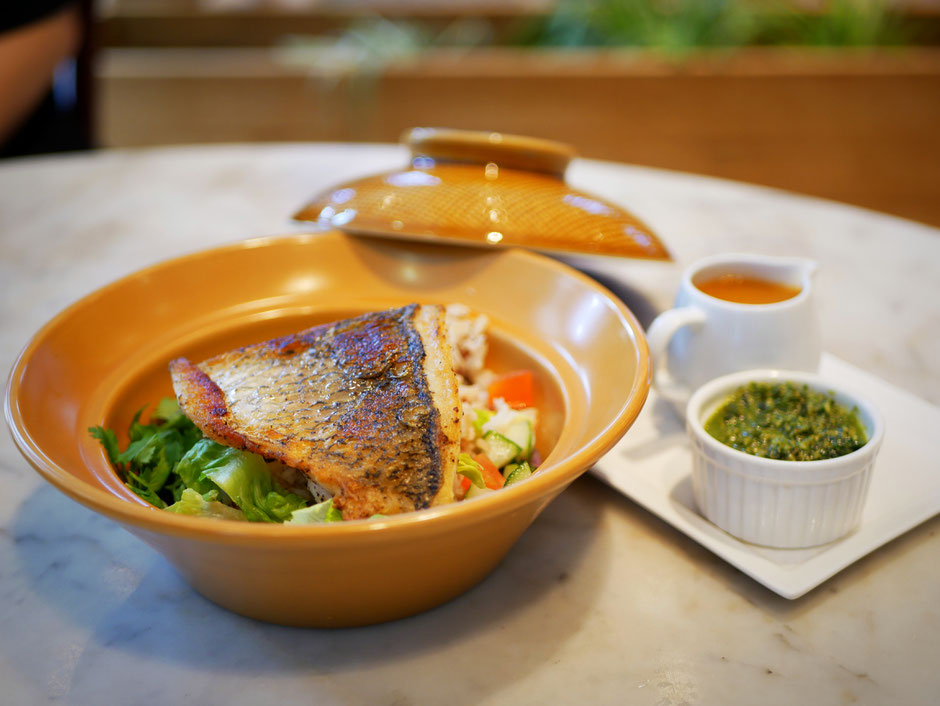 Wrapping up
Price wise it's a little more expensive that similar restaurants in the same niche like The Real Food Cafe or Kitchen by Food Rebel which is surprising considering its not a downtown location. However with such a limited number of restaurants serving organic food in Singapore it's a great choice either if you're in the area or fancy making that special trip over the weekend.
We unveil more truths about the healthy eateries you love here. 
Spoons achieved
✓ From scratch
Serves mostly (i.e., more than half of the menu) fresh food, prepared from scratch.
✓ Local/Organic
Offers at least some locally sourced and/or organically produced food and/or wild-caught seafood.
✘ Pastured
Offers at least some pastured animal foods.
✘ Organs
Offers some dishes made with organ meats.
✓ Cooking Fats
Cooks (sautés) in natural fats.
✘ Bone Broth
Makes own bone broths/stocks for use in soups, stews, gravies, and sauces.
✓ Seasonings
Makes own seasoning mixes. 
✓Salad Oils
Makes own salad dressings using olive oil or cold-pressed sesame oil.
✘ Breads
Offers genuine sourdough bread.
✘ Beverages
Offers lacto-fermented beverages. 
✘ Condiments
Offers lacto-fermented food.
✓ Desserts
Offers desserts made in house with natural sweeteners.
Total no. of spoons achieved: 6 out of 12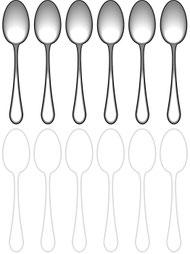 Pros
The food was very tasty
Good choice of vegetarian options
Large menu
Small but dedicated beer and wine menu
Great selection of desserts
Cons
The main menu items are all rather gluten based including sandwiches, burgers, wraps and pizzas
Enjoyed this review? Click here to read more.
The Living Cafe contact details
Email
Address, telephone number and opening hours
779 Bukit Timah Rd
Singapore 269758
+65 6762 8029
Monday to Thursday (11am to 7pm)
Friday (11am to 10pm)
Saturday (9am to 10pm)
Sunday (9am to 8pm)
Love it? Share it...