Oh Deli is a butchers, delicatessen and café rolled into one location and set up by 3 sisters, over two floors of a shop house, on the East Coast Road. It's our first 12 Spoons Singapore restaurant review of an establishment in the East and we're also going to give a comprehensive summary of the types of produce they have available in their shop. We basically have 3 criteria for deciding whether an outlet is worthy of a review:
They serve mostly organic food (like Real Food Cafe, The Living Cafe and Kitchen by Food Rebel)
They serve healthy, chemical free, locally sourced food (like Open Door Policy and Open Farm Community)
They have a special focus on organ meats and nose to tail dining (like Dehesa), bone broths, high quality dairy (like The Cheese Ark), fermentation/soaking/sprouting (no one in Singapore as yet!)
Or a combination of the above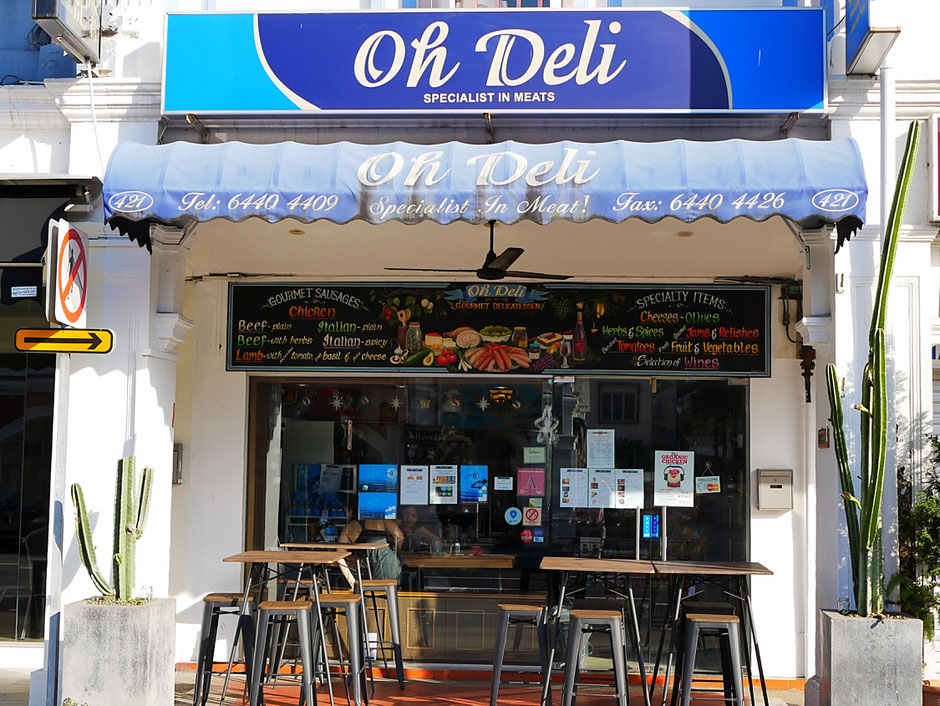 We decided on Oh Deli because of their focus on good quality pastured animals, both in their butchery and on the café menu, sustainable and chemical free "almost wild" salmon, organic chicken, bone broths, tallow and some unique dairy products. Also if you're based in the East trekking over to The Organic Grocer in Mohamad Sultan or Ryan's Grocery at the end of Bukit Timah is not exactly convenient. First we'll discuss what produce they have in their butchery and delicatessen and then review what we had for breakfast at their café.
Oh Deli Butchers and Delicatessen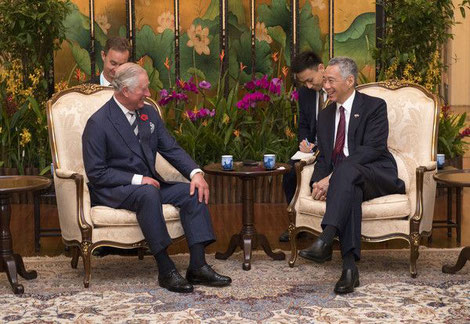 They source most of their ingredients from Australia and the beef in particular comes from Melbourne. It's grass fed and finished (which means the cow has never been fed grains), antibiotic and hormone free, not certified organic but definitely the next best thing. The Dorper Lamb (a crossbreed between English and Persian sheep) comes from Western Australia, are exclusively pastured outside in Australia's Saltbush plains and are antibiotic and hormone free. The Otway pork is certified "outdoors bred" with no added growth hormones, antibiotics, additives or moisture infusion. They do also have wagyu beef and whilst we don't really consider wagyu an ideal food source (because the cows are fat and get sick from eating an unnatural diet of grain) this is wagyu from Margret River and is at least certified growth hormone free so if you insist then this would be one of the best butchers to buy it from.
The salmon comes from Scotland which doesn't mean much on its own but this is good quality farmed salmon that are reared in large nets in the ocean 40 miles from the coast. The fish are hormone and antibiotic free, they are not dyed red and no chemical pesticides are used in the water. In fact, this Salmon is of such a high standard that when Price Charles, a strong advocate for organic and sustainable agriculture, came to Singapore last month Oh Deli provided it to the British Consulate for his welcome reception.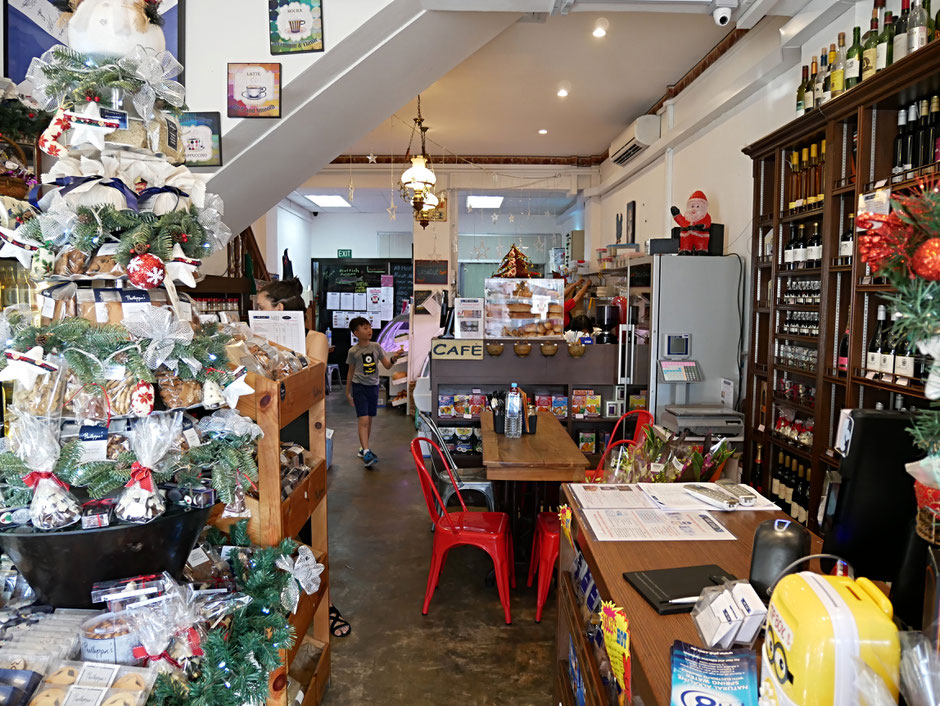 The Chicken is the Organic Keesong Chicken from Malaysia and the eggs are New Zealand's Barn Fresh eggs and whilst they're not certified organic or pastured they are at least from hormone and antibiotic free chickens who are fed non GMO corn and grains. They also do fantastic traditional homemade gluten free sausages including rendang and spicy thai flavour! Finally they do have some quality sourced vegetables, packaged goods, olive oils, balsamic vinegars and all the staples you can expect in a gourmet delicatessen.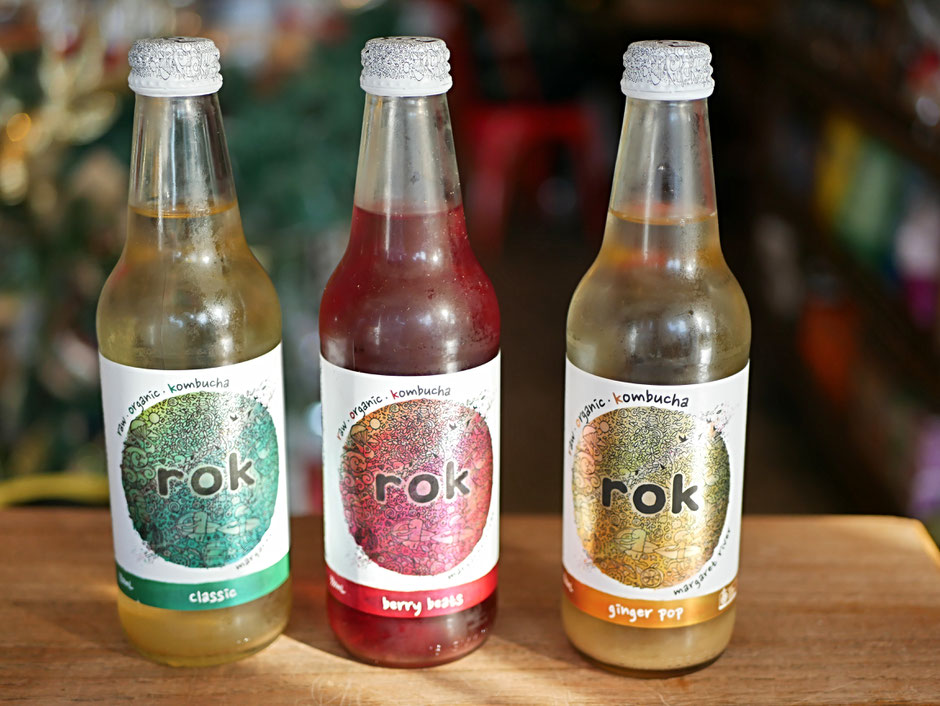 A few things that are great about Oh Deli is that they have several products that are completely unique to them and sold no where else in Singapore. These are all Weston A. Price Federation approved superfoods and include:
Home made grass finished beef tallow – one of the most heat stable cooking fats in the world and the least likely to cause oxidative stress in your arteries. Even better than extra virgin olive oil.
Home made chicken broth from organic chicken bones - we didn't try it but it looked like a good rich colour and is a gelatinous consistency which indicates a high concentration of collagen. Perfect for colds and the flu, healing leaky gut, children and even as a post workout protein shake
Bannister Down Cream – you cannot buy organic cream in Singapore. You can sometimes find Rachel's Organic Crème Fraiche from Market Place but good quality normal organic cream basically doesn't exist. Oh Deli's cream is the next best from an ethically minded farm in Australia that doesn't use antibiotics, growth hormones, appetite stimulants, 'commercial' cattle handling, high heat pasteurisation or homogenisation. High in beneficial butyric acid, bioavailable vitamin A, medium chain triglycerides and conjugated linoleic acid
Bannister Down milk and cream. Homemade beef tallow - the cooking fat of champions! Notice the slightly yellower colour of the grass fed beef tallow - that indicates the presence of beta carotene from the better diet of grass and shrubs.
Oh Deli Cafe | 12 Spoons Restaurant Review
For this review, rather than our usual lunch, we went for breakfast at 8am on a lovely Friday morning. We had The Full English Breakfast, The Captain's Breakfast and the Chicken Mozzarella Ciabatta.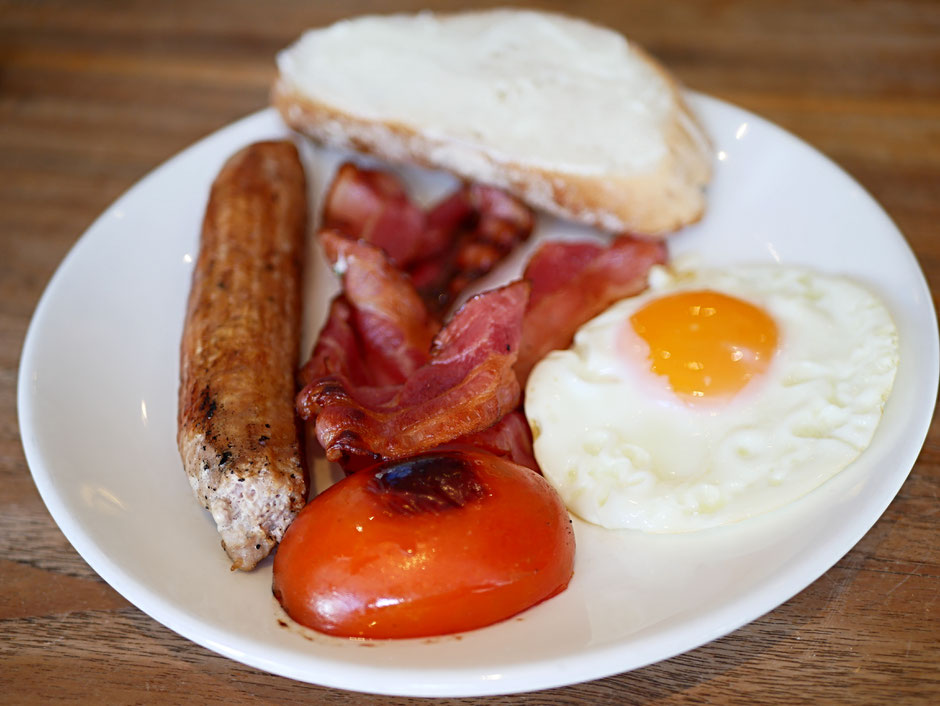 The English Breakfast came complete with bacon, sunny side up egg, pork sausage, sourdough toast and fried tomato. The highlight was the homemade sausage which was superb; not too salty (they use sea salt), a little fatty, juicy and extremely flavourful with just the right combination of sage and thyme. A perfect English sausage. The nitrate free bacon was also excellent and again not too salty, a good meaty flavour and no artificial aftertaste that is found with commercial bacon. The sourdough bread is from the Swiss Bakery and is just "OK" but they do use a really good quality unsalted butter from the Tallegio Valley in Italy which really raises the bar in this department.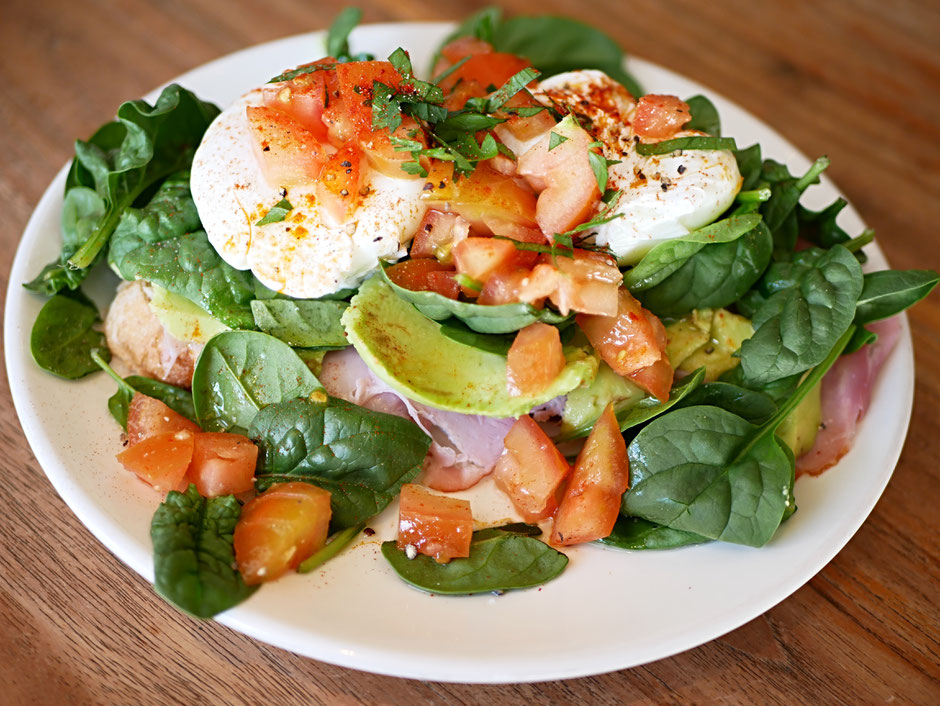 The Captain's Breakfast was a great mix of sourdough bread, cheese, avocado, ham, spinach, poached eggs, chopped tomatoes, parsley and smoked paprika. It was a hearty feast, filling, tasty and a great start to the day.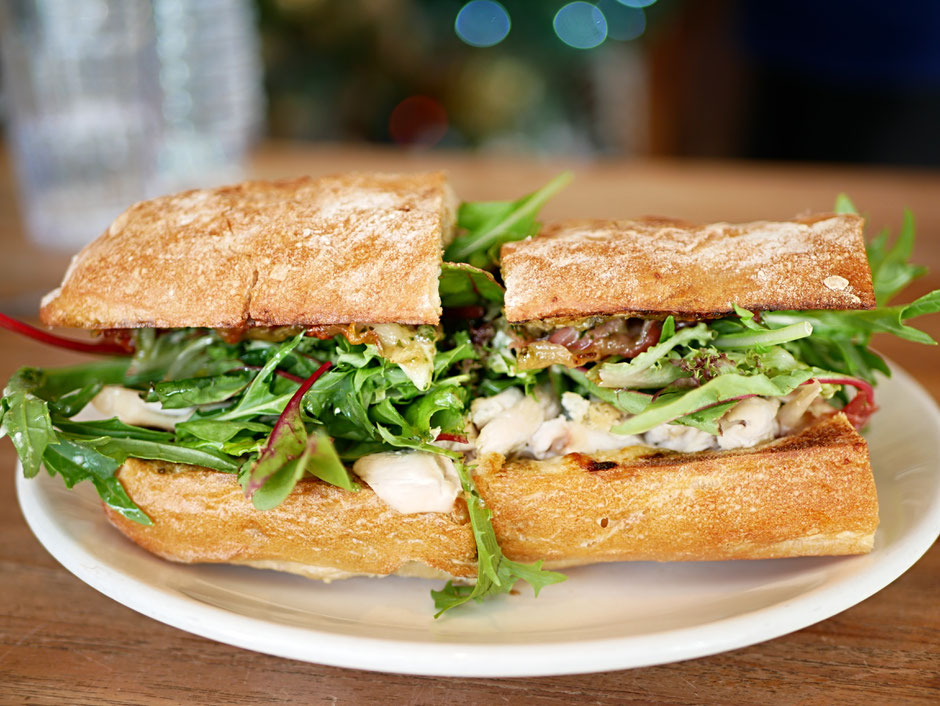 Tender tasty organic chicken, melted mozzarella cheese, perfectly shaved slices of prosciutto that was well-paired with a fresh rucola salad dressed in pesto and aioli sauce, this sandwich turned out to be a homespun masterpiece which immediately brought our colleague back down memory lane to the taste of the warm paninis she always ate as a kid in Italy. Not the healthiest choice in the world but if you're applying the 80/20 rule (eat healthy 80% of the time) then this can fit snugly into your 20% zone!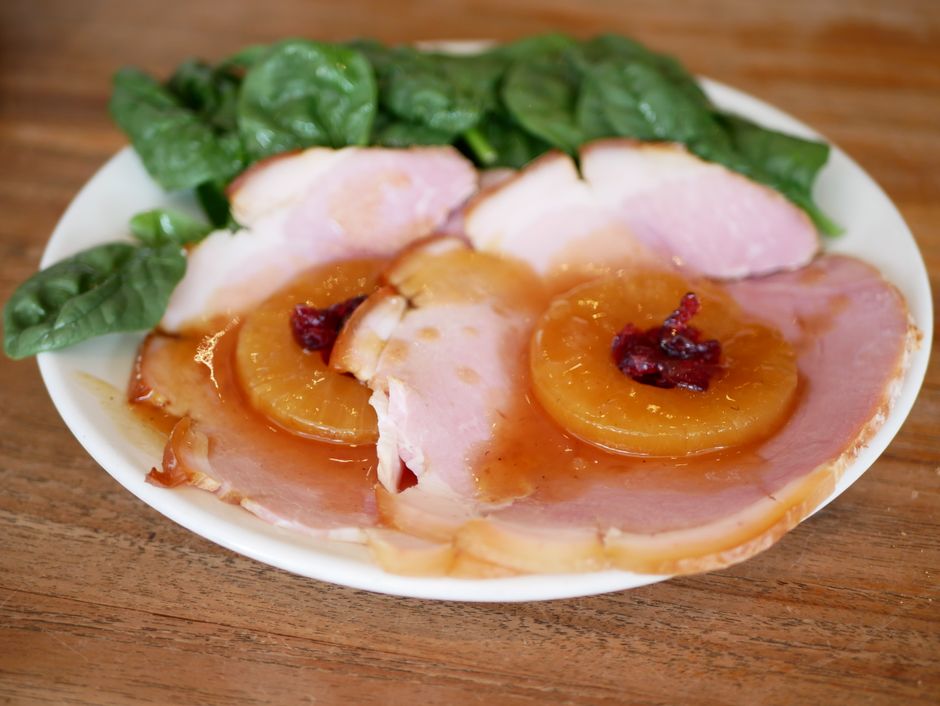 After we'd eaten all that Susie turned up with some of her home made, nitrate free gammon cured with sea salt and a pineapple brine. This was so good that my colleague exclaimed that it was actually the best gammon she had ever tasted! The first bite was subtle with a mild taste, firm but tender texture, just the right amount of salt and sweetness. And then the second wave hits you, like a good bottle of complex French wine, where the meaty "haminess" really shined through. Excellent!
 
 
 
  

Did you know?

Did you know that gammon, ham and bacon are all cured pork? Why is that and what is that? Well pork is actually a really difficult meat for human's to digest as the flesh of a pig is biologically similar to human flesh. Our enzymes find it difficult to breakdown in the same way they are not supposed to breakdown our own flesh otherwise we'd end up eating ourselves! When we do eat untreated pork it causes red blood cell coagulation and temporarily raises our blood pressure1. Some cultures just abstain from eating pork completely because of these reasons, however other cultures found ways to actually turn pork into a healthy food option. For example in Europe they cure or ferment pork so that the good bacteria help to breakdown the protein. Or they pair gammon with pineapple which contains the enzyme Bromelain2 which helps breakdown the pork in your stomach and is often used as a meat tenderiser. The Chinese marinate it in vinegar and pickling is sometimes used. In Japan when they traditionally ate pork they would stew it for days. All of these traditional cooking methods help to make it much more digestible and should always be employed when eating any kind of pork.

  
 
 
 
Wrapping up
Oh Deli is a super spot and considering it's small footprint has a plethora of healthy food options from dining in or for shopping to take home. If you live anywhere between Changi and the CBD then this is the only spot that you should be regularly buying your meat and salmon and for everyone else on our Island we heartily recommend a visit for breakfast or lunch and picking a few of their unique superfoods like the home made beef tallow and Bannister Down cream that can be found no where else in Singapore.
Are you interested to find more healthy eateries similar to this one? Click here for our comprehensive healthy restaurant/cafe directory.
Spoons achieved
✓ From scratch
Serves mostly (i.e., more than half of the menu) fresh food, prepared from scratch.
✓ Local/Organic
Offers at least some locally sourced and/or organically produced food and/or wild-caught seafood.
✓ Pastured
Offers at least some pastured animal foods.
✘ Organs
Offers some dishes made with organ meats.
✓ Cooking Fats
Cooks (sautés) in natural fats.
✓ Bone Broth
Makes own bone broths/stocks for use in soups, stews, gravies, and sauces.
✓ Seasonings
Makes own seasoning mixes. 
✓ Salad Oils
Makes own salad dressings using olive oil or cold-pressed sesame oil.
✘ Breads
Offers genuine sourdough bread.
✓ Beverages
Offers lacto-fermented beverages. 
✘ Condiments
Offers lacto-fermented foods.
✓ Desserts
Offers desserts made in house with natural sweeteners.
Total no. of spoons achieved: 9 out of 12 spoons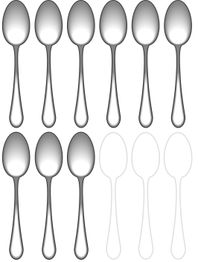 Pros
High quality "almost organic, meats
The best farmed salmon in Singapore
Seriously tasty home made pork products
Unique items to Singapore
Cons
Organ meets available on order only
Oh Deli contact details
Email
Address, contact and opening hours
421 East Coast Road, Singapore, 429008
+65 6440 4409
Monday to Sunday (8am to 9pm)
Love it? Share it...