It's now early October 2020 and for most of us COVID-19 is still a very present problem. Increasingly we are seeing the side effects of the policies introduced to help curb the spread of the virus. One is them is the increase in working from home which has led to increased sedentariness and the consequences of that. One of those is a huge increase in low back pain in Singapore.
But we're not alone of course and this is a global phenomenon. A survey of 25,000 working adults in France, Spain, Italy, Germany, the UK and the US[1] found that 53% of people in high-isolation situations said their back pain had increased and 38% of people in low isolation situations. Another survey, by the Institute of Employment Studies in the UK, established that more than half of those surveyed reported new aches and pains since working from home: 58 per cent in the neck, 56 per cent in the shoulder, and 55 per cent in the back.
Back pain is often difficult to cure because there are several contributing factors and most of the solutions provided by specialists do not address the real root causes. Let's take a look at what those root causes are because once we have awareness of the root cause of your back pain then that's 50% of the battle won!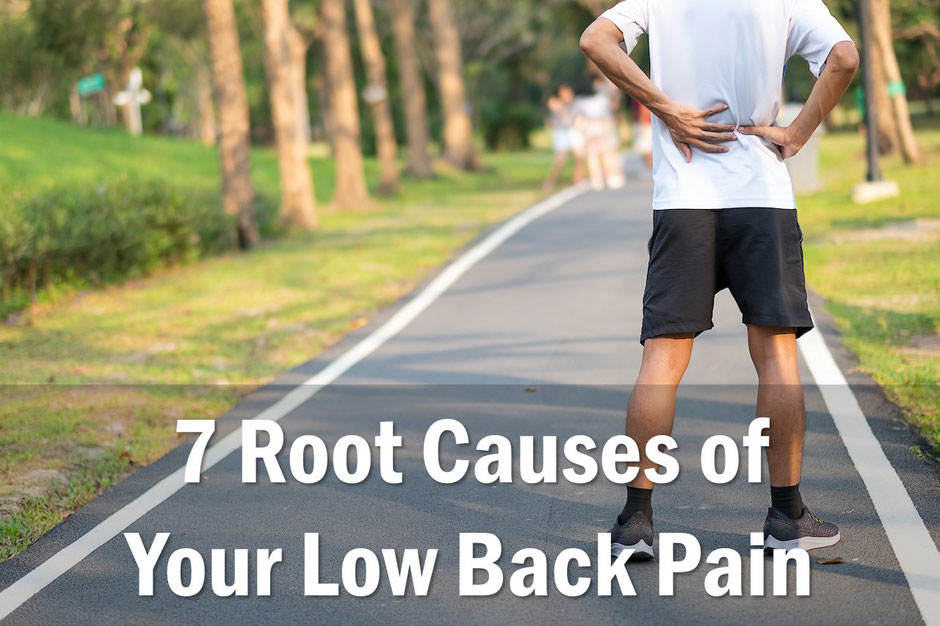 1. Doing the wrong exercises
A big part of curing low back pain is knowing how to strengthen the weak muscles and lengthen the overactive muscles to create balance and support of your spine. This requires a qualified personal trainer who's studied corrective exercise. Getting it wrong is just going to exacerbate the pain and may lead to something more serious.
Check out why these are NOT the exercises you should be doing to cure low back pain
The Crunch
It puts the low back in flexion and reinforces a flat back which leads to pain, and reinforces a generally hunched over posture. It mostly works the six pack and not the deep abdominal musculature, the one you should strengthen if you have lordosis, one of the causes of low back pain.
The Plank
Just because everybody does it wrong, and ends up with an arched low back which puts bad pressure on your low back. Also, if you arch the low back, you end up reinforcing the hip flexors, which are already overactive if you have a lordosis.
Side Bends
Most people end up using their low back muscles (like the Quadratus lumborum) to side bend instead of the obliques which reinforces the problem
Leg Raises Ab Exercises
Once again, people usually arch their low back in this position, so there's additional pressure on the low back, instead of using the core muscles, and hip flexors are reinforced in this position
High Impact Exercises (such as squat jump, burpees and running)
Core muscles are supposed to stabilise the spine and pelvis. If the core is weak, your already weak low back will end up supporting  the impact of running or jumping.
Cycling
You end up in a hunched over position for an extended period of time, so it reinforces this postural position. Puts the low back in a flexion position and reinforces flat back.
So what should you do? Get a proper assessment performed and a personalised plan with corrective exercises 100% tailored to you. Initially supervision is required to ensure that all exercises are performed correctly. To be honest there's no such thing as a bad exercise, only a badly prescribed or performed exercise!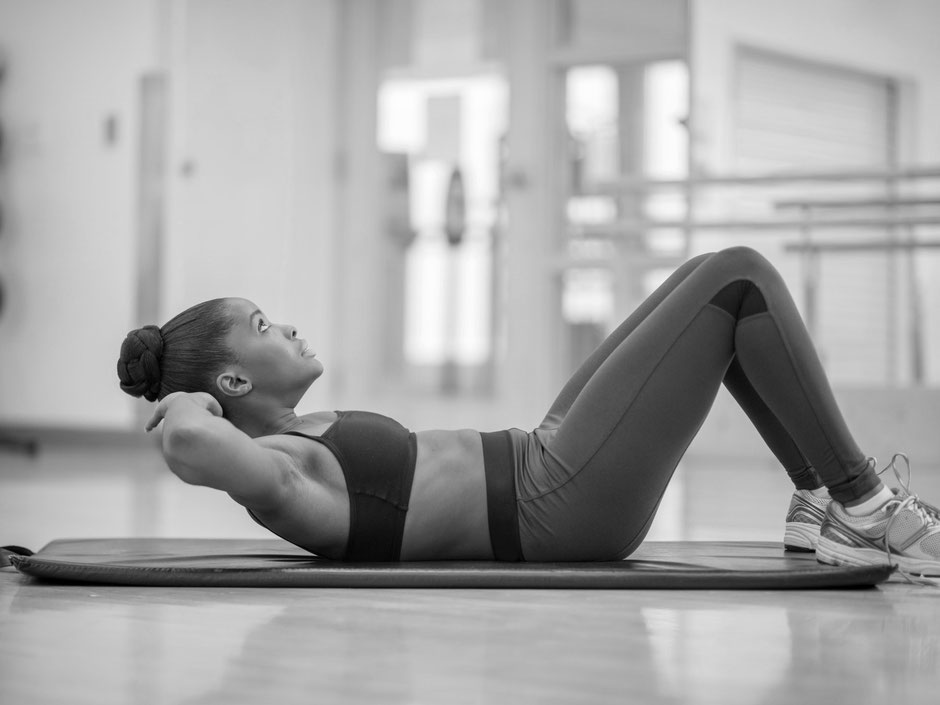 2. Digestive Issues
One of the hidden causes of low back pain in Singapore is digestive issues. We covered this at length here but in summary if you have any kind of digestive distress that will often lead to low back pain. Irritable bowel syndrome, abdominal bloating, cramps, food intolerances, allergies, alcohol and poor diets can all lead to an inflamed gastrointestinal tract (GI tract = esophagus + stomach + small intestine + colon). When your GI tract becomes inflamed, your body preferentially heals that at the expense of building your abdominal muscles. And then your abdominal muscles become increasingly weaker and your back takes over the job of supporting your torso. Your low back is not designed to do that much work on its own so you end up with poor posture and pain.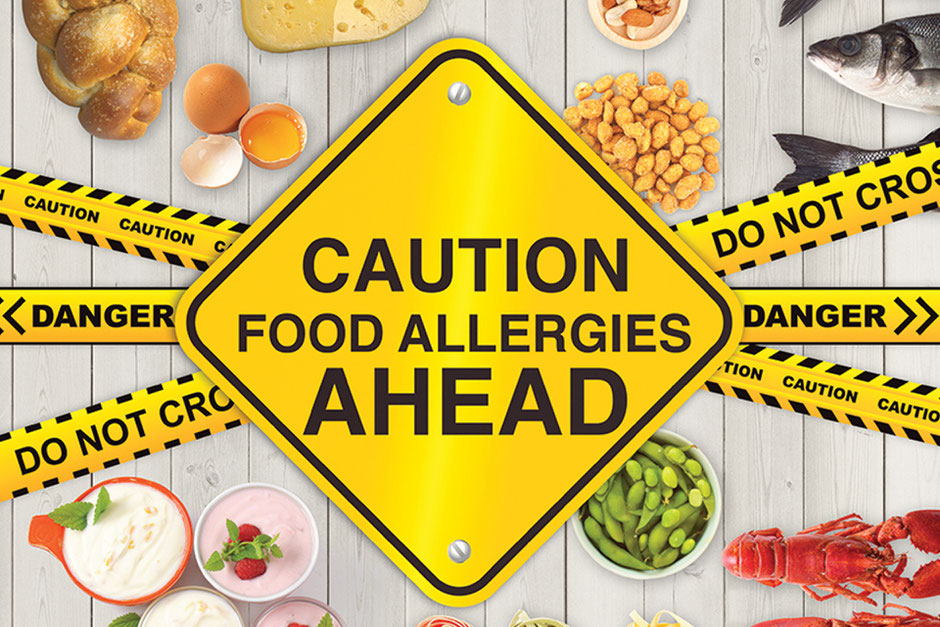 3. Pregnancy
During pregnancy all the muscles and tissues are being lengthened (because of the hormone Relaxin) in order to make room for the baby so you lose some ability to contract the muscles, the weight of the baby pulls your low back and tilts the pelvis forward and no core is there to support the low back, so pain ensues.
C-sections are particularly problematic because in addition to the above as surgeons need to cut through the fascia, muscles and the nerves and then all these layers are stitched back together  - possibly not in exactly the same way they were divided! So you end up losing all the control over these muscles.
This is why it's important to work with an experienced personal trainer post pregnancies who can assess you and prescribe the correct exercises to slowly get you back into great shape again without causing any complications along the way.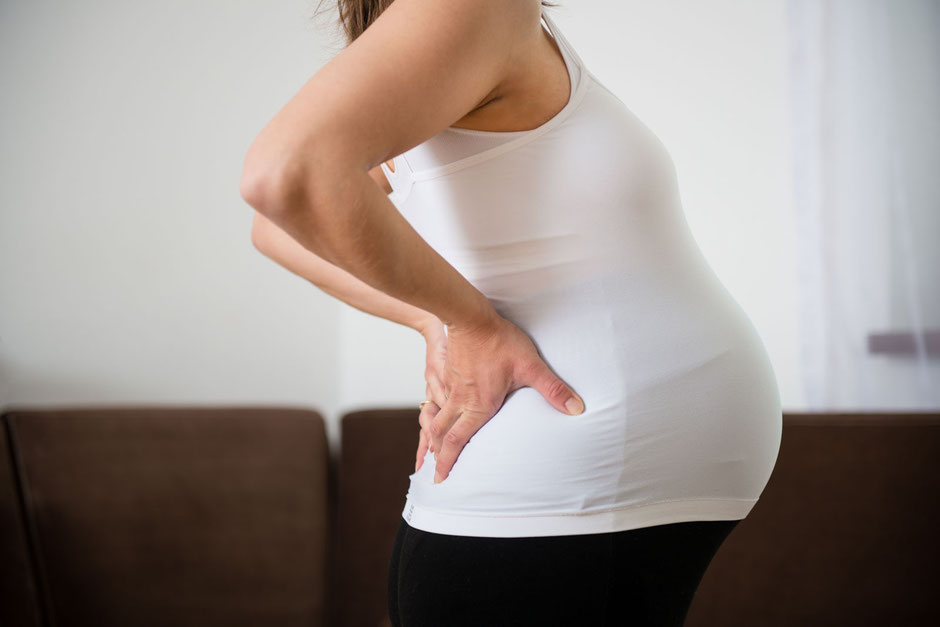 4. Sedentariness
Reducing daily steps (to ∼1,500 steps/day) has been shown to reduce leg muscle mass by approximately 4% over 14 days in older individuals[2]. Data from 30 million users worldwide estimate a decline in step count of approximately 12% in the United States over the COVID-19 period in Q2 2020 and even greater in other countries (e.g., 38%, 25%, and 15% in Spain, Italy, and Brazil, respectively).
If you don't use it, you lose it. Less muscle mass = more wear and tear on the joints and an increasing likelihood of low back pain.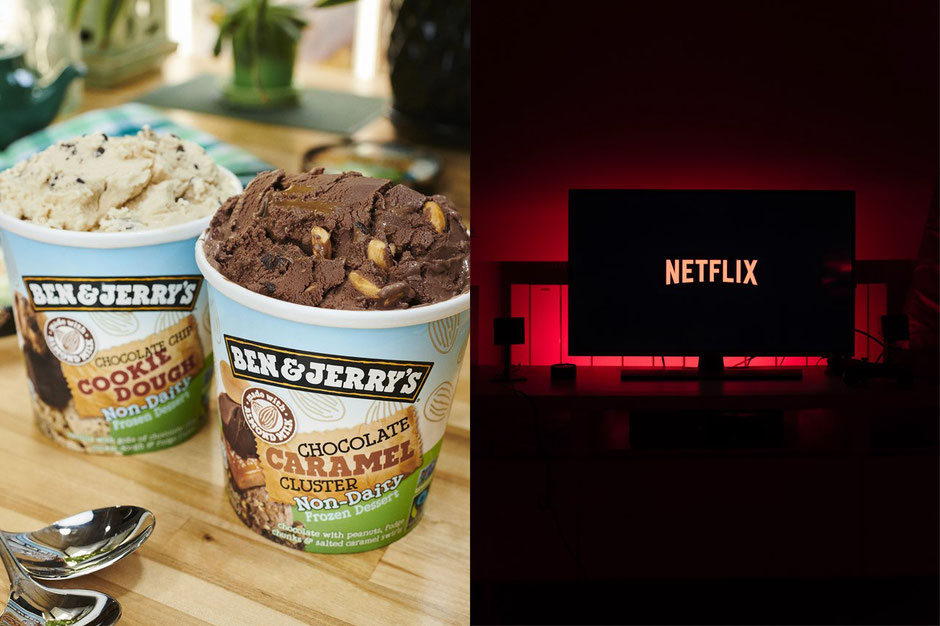 5. Stress
If your low back is stiff and causing a physical immobility this can be a cause of anxiety and this psychological distress can exacerbate the pain. If you tend to be more negatively inclined with your thinking then this can make the pain and associated anxiety even worse.
In addition, stress can also lead to leaky gut, which causes weak abdominals and consequently low back pain. We wrote about this at length here.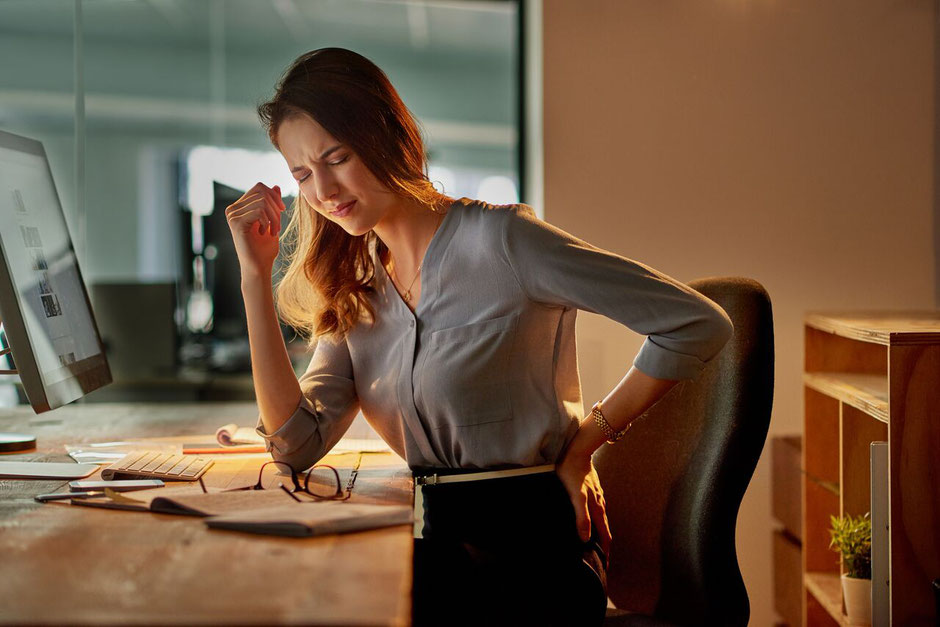 6. Ergonomics
We've discussed the importance of ergonomics before here and here but the main points are:

Sitting position at your desk
If you're hunched over that can lead to flexion of the low back for long periods of time which leads to a flat back and pain. Your screen needs to be at eye level so that you sit straight and stare straight ahead at the screen.
Sleeping position
Sleeping on your side usually leads to side bending of the lumbar spine. And if you have a lordosis, sleeping on the back can make things worse since it forces the low back in an arched position.
Of course there are potential many other problematically ergonomic issues but these are the 2 "elephants in the room" in so far as they're the ones you're likely to spend most of your time doing.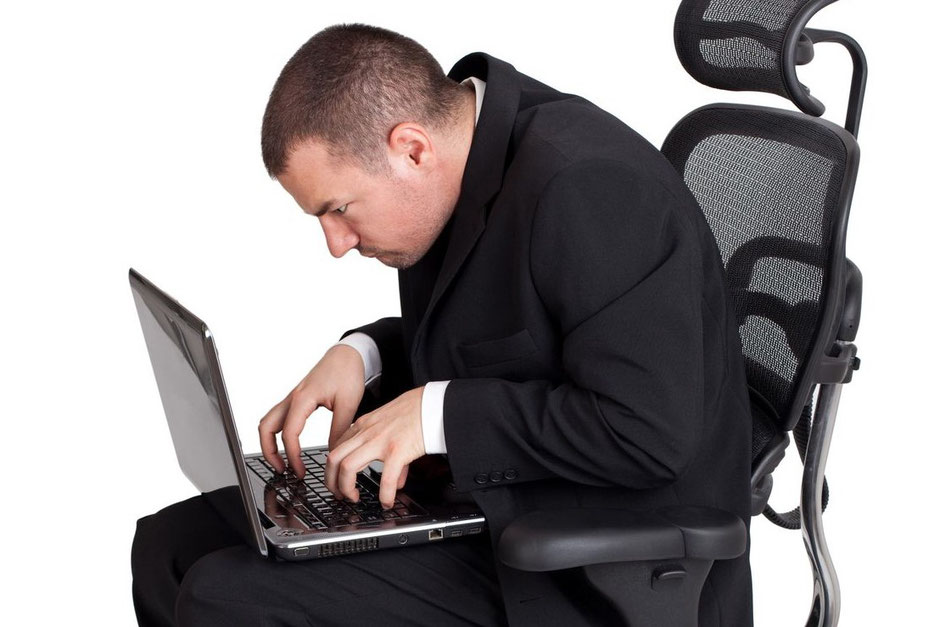 7. Dehydration
We shot a video on how dehydration leads to low back pain here but in a nutshell those spongy disks between your vertebrae are very thirsty joints and if you are dehydrated they'll be compressed and start wearing out leading to impinged nerves and pain.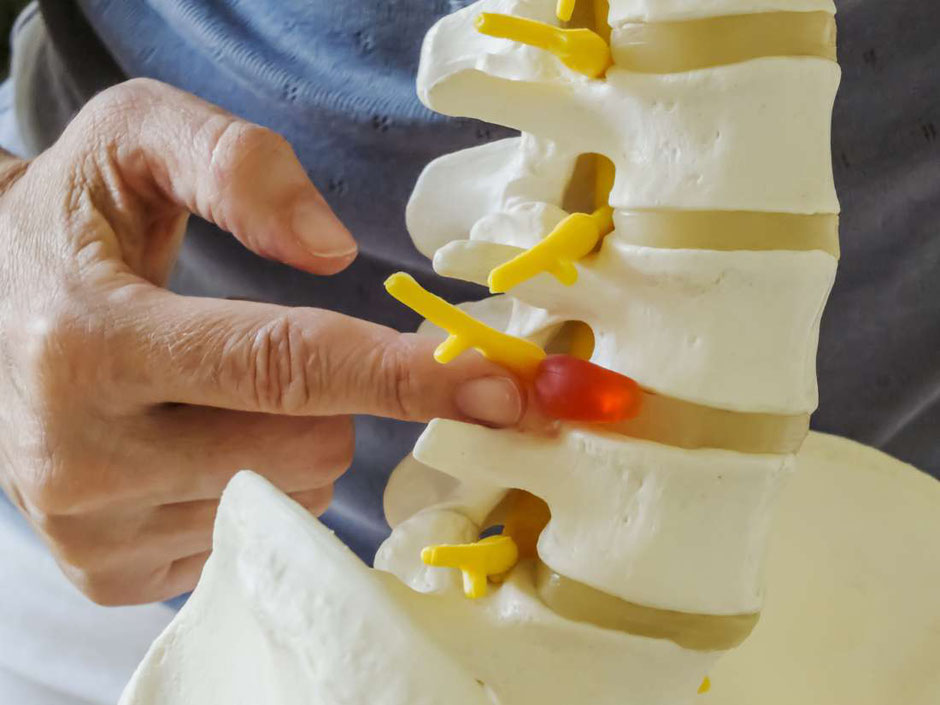 Conclusion
So there are the 7 root causes of low back pain in Singapore. Often the reason why people take prescribed pain medication for so many years, if not decades, is that there are so few practitioners who can really take a step back, look at the big picture, and provide a truly holistic solution. If you can do that then getting to the bottom of low back pain just requires holistic knowledge, practical experience and a jolly good plan! Then it's a simple 3 step process:
Step 1: investigate the root causes from a physical, emotional and mental perspective
Step 2: put a holistic plan together and start working on it
Step 3: start feeling better - almost immediately!
---