We recently ran a poll at a British Chamber of Commerce webinar looking at how various lifestyle factors have been affected since the COVID-19 lock down started in Singapore in April 2020. The results were fascinating:
50% of respondents said their exercise regime had got better and 50% said it had got worse. None mentioned it stayed the same!
50% said that their stress levels had got worse and only 17% said that it had got better
and 42% said that their sleep had got worse
Now there are a number of reasons for this:
if you have young kids at home and are trying to home school them, work and look after the house as well stress levels are bound to go through the roof
the lack of physical exercise prevents physical tiredness which usually helps pull us mentally into deep, restorative REM sleep
the efficiency of your business in working from home means that some of us are far more busy than normal and hence more stressed
some of us prefer the increased family time - some do not!
less "me" time
our finances can be affected by the markets
worries over our job security or our businesses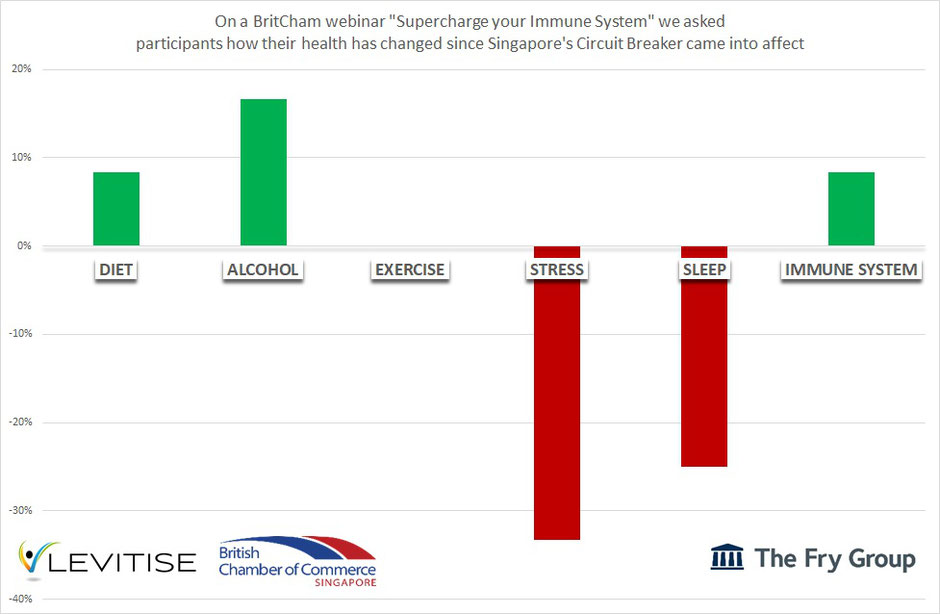 Reducing stress levels and boosting mental resilience
High stress levels are the antithesis of a strong immune system. When we are being shouted at by our boss our body thinks that we are running away from a lion, it jacks up cortisol, adrenaline and sends oxygenated blood flow to our arms and legs to run away from the lion. In order to do that it requires more energy. The body reroutes energy from non essential functions to essential functions. What are the non-essential functions it turns off? The following...
fertility - no need to make babies when running away from a lion
digestion - no need to breakdown that ribeye steak into amino acids whilst running away from a lion
immune system - those pesky viruses and cancer fighting macrophages can be temporarily turned off whilst we're running away from the lion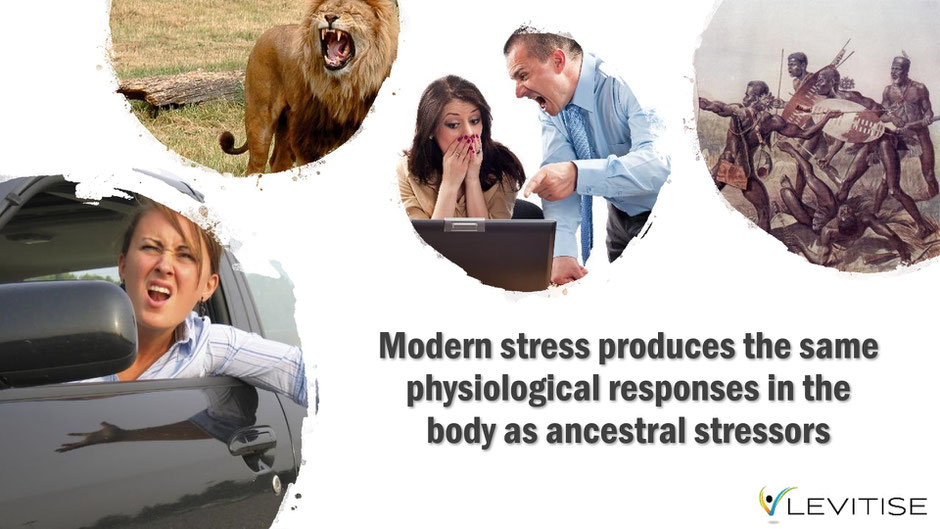 The problem these days is that stress is all around us and constant all day (chronic) so we just end up becomingly completely fried. Remaining chronically stressed guarantees that your immune system will be severely compromised and you are increasingly likely to develop viral infections (like COVID-19), bacterial infections like pneumonia and other serious conditions. The perfect solution of course is to remove the direct causes of stress in the first place. However we can't always fire our own boss, disown our kids or ram that car off the road that just cut us up! So what can we do?
Eat lots of good quality food to replenish the minerals depleted from your stress organs (our adrenal glands).
Use mental resilience techniques to increase your capacity for handling stress 
And finally get a good night's rest so your body can spend the time (A) physically repairing itself, (B) mentally repairing itself and (C) recharging your batteries
And that last point is a great segue to the second part of this article.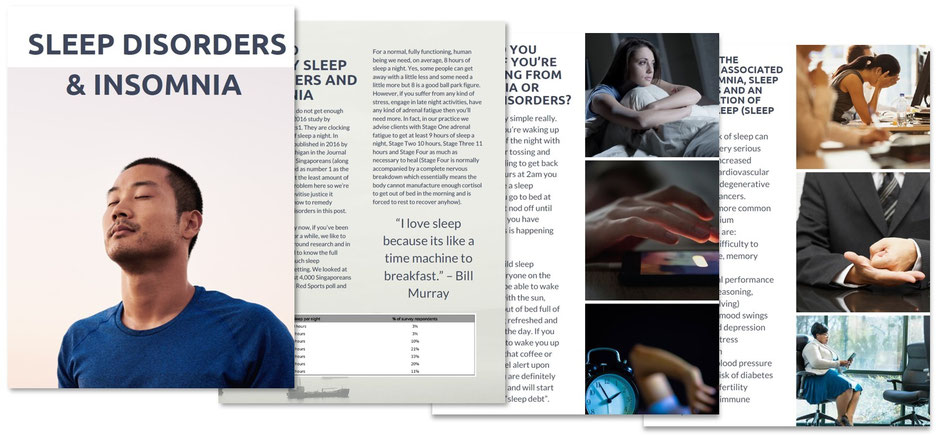 Sleep will help boost your immune system and reduce your stress levels
Sleep is essential to boost your immune system as the production of immune boosting proteins and antibodies to fight viral infections only happens whilst you're asleep. Lets take a look at my favourite study on this, Sleep and Antibody Response to Hepatitis B Vaccination[1]. They took 125 adults and dosed them up with Hepatitis B vaccines which is essentially a mild dose of the Hepatitis B virus. They then split them into groups based on how much they slept and recorded their antibody response to the virus 1 month later.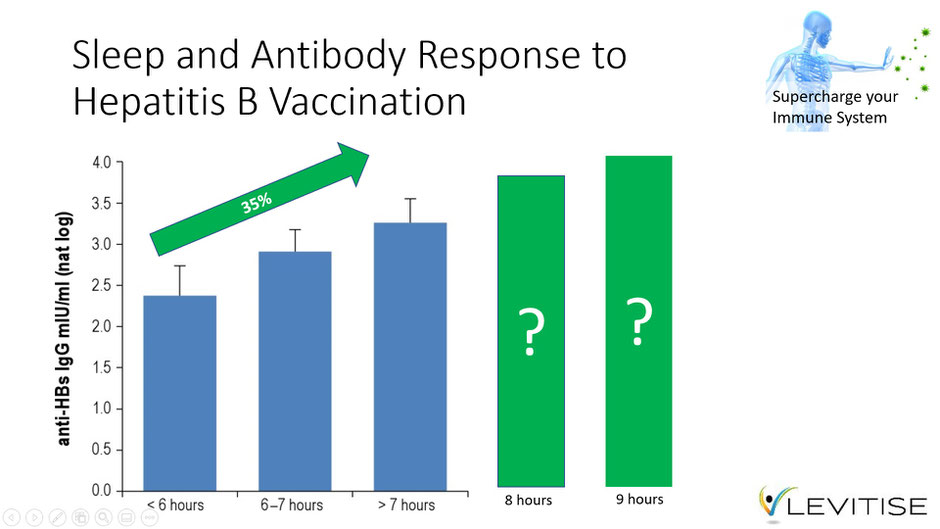 So as we can see there's a clear indication of greater immune system activity with each additional hour of sleep. And probably the best conclusion from the report (inconveniently buried in the text) reads as follows, "Estimated from predicted geometric means (model adjusted for age [mean = 50.4 yr], sex [female], BMI [mean = 25.3 kg/m2], and responder status [nonresponder]), each additional hour of sleep was associated with a 56% increase in secondary antibody levels." Wow - so one hour of sleep increases antibody levels by a whopping 56% in this case. That's the difference between going to bed at 11pm rather than midnight. It would have been nice to have seen what the data was for those that got 8 or 9 hours of sleep, as I would argue that for the majority of people 7 hours is not enough and particularly those fighting stress and trying to ward off viral infections,
And additionally as mentioned in our article on remedying sleep disorders and insomnia we recommend the following protocol for the different stages of adrenal fatigue caused by stress:
Stage 1: 9 hours sleep a night
Stage 2: 10 hours sleep a night
Stage 3: 11 hours sleep a night